News
Galerie La Forest Divonne - Highlights
Galerie La Forest Divonne presents two great painters of Hungarian origin: Alexandre Hollan and Jeff Kowatch. Alexandre Hollan concentrates on two unique subjects: the trees he spends all summer painting, and the still lifes (his «Vie Silencieuse») he paints in winter, in the silence of his studio... Jeff Kowatch has developed a colourist's style marked by the great American abstractionists, from Mark Rothko to Brice Marden, and, in terms of technique, by the great Flemish painters, Rembrandt in particular, whose linseed oil recipes he has re-appropriated, giving his painting a particular effect of depth and transparency, typical of the glazes of the North. Aside these two contemporary masters, who have the rare quality of stopping time to touch a deep and universal emotion, the gallery highlights the fascinating furniture of two sculptor-designer: François Cante Pacos and Gerard Kuijpers. French artist, born in 1946, François Cante Pacos is a painter, sculptor and designer. In the 1970s, he designed furniture for Pierre Cardin and created the acronym for his famous «Espace», where the great couturier regularly exhibited his work... Born in 1962, Gerard Kuijpers is a Flemish artist, sculptor and designer based in Mechelen. He is renowned for his pure use of stone and steel. He transforms the most massive and crude of materials into an almost featherweight...
BRAFA 2024 - La Galerie Forest Divonne - Highlights

CONTACT
ABOUT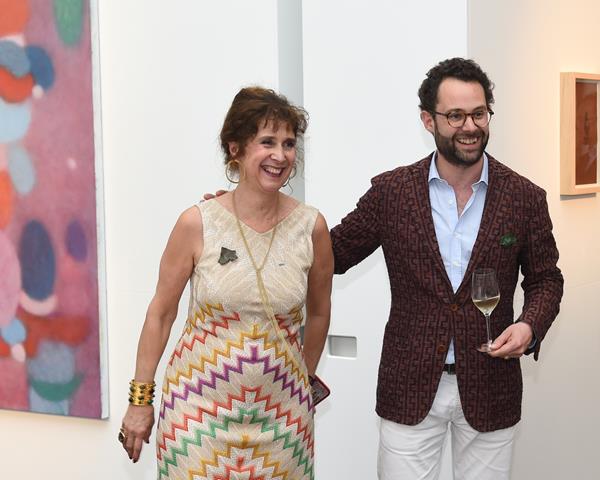 Galerie La Forest Divonne has been located in Paris's iconic Saint-Germain-des-Prés district since 1988, and in Brussels since 2016, under the glass roof of a building designed by Horta. Specialising in contemporary art, its programme ranges from names of the 1960s and 1970s to young emerging artists. The gallery organises a dozen gallery exhibitions a year and takes part in six to ten fairs a year (Expo Chicago, Paris Photo, Art Paris, Art Brussels, BRAFA, the Paris Biennale, etc.). The gallery collaborates with numerous museums and institutions in which its artists are exhibited or acquired (Centre Pompidou, MoMA New York). Marie Hélène de La Forest Divonne, the gallery's founder, is a member of the board of directors of the CPGA (Comité Professionnel des Galeries d'Art). Her son, Jean de Malherbe, left the Réunion des Musées Nationaux in 2016 to join the gallery.
Founded : 1988
Specialisations
Contemporary art
Associations
C.P.G.A. Comité Professionnel des Galeries d'Art, B.U.P.
Fairs
Art on Paper Brussels, Art Paris, Paris Photo, BAD+, La Biennale Paris, Expo Chicago, Drawing Now Paris, Art Brussels