Robertaebasta welcomes in Milan and London
ARTWORKS
Additional artworks will be shown on 27/01/2021 !
CONTACT
London
Robertaebasta London
85 Pimlico Road | GB-SW1W 8PH London
Milan
Robertaebasta Design
Via Formentini 4/6 | IT-20121 Milan
Milan
Robertaebasta Design
Via Solferino Opposite 3 | IT-20121 Milan
ABOUT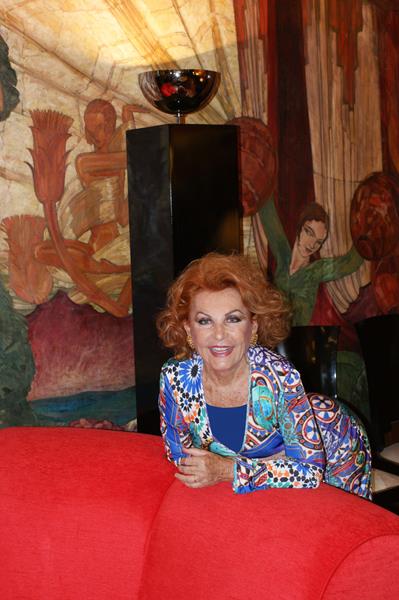 Robertaebasta was founded in 1967 by Roberta Tagliavini. Over the years, Robertaebasta has become an undisputed point of reference for the Decorative Arts and Design of the 20th Century. Today, it is one of the best-known galleries in Italy and beyond, with a network of established connections in the realm of interior design, fashion and the film industry. Rising to fame on the international scene, the gallery is delighted to take part in highly-acclaimed fairs such as BRAFA. In September 2017, Robertaebasta opened its sixth gallery, and the first outside of Milan, in London's design Mecca, Pimlico Road. The gallery's ethos perfectly embraces the cosmopolitan nature of the city. The gallery displays a unique selection of eclectic pieces of modern Italian and French design, thus bringing an unconventional and unique approach to London's finest design district.
Founded : 1967
Specialisation
20th century decorative arts and design
Associations
S.N.A. Syndicat National des Antiquaires Négociants en Objets d'Art Tableaux anciens et modernes de France, F.I.M.A. Federazione Italiana Mercanti d'Arte, Associazione Antiquari Milanesi, C.I.N.O.A. Confédération Internationale des Négociants en Oeuvres d'Art, ROCAD.be (Royal Chamber of Art dealers)
Fairs
Milan Biennale, Gotha Parma, Masterpiece London, Biennale Internazionale dell'Antiquariato di Firenze, La Biennale Paris, BRAFA - Brussels, Modena Antiquaria, Biennale Internazionale di Antiquariato di Roma, Modernism Show New York, Miami Milan