News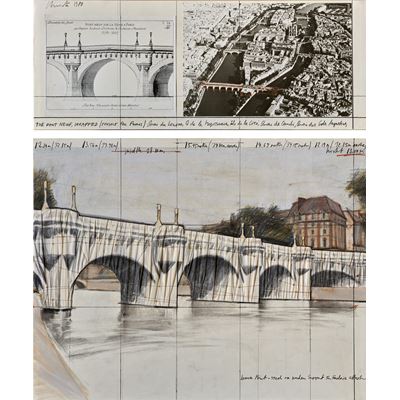 An imaginary journey from the metaphysical atmospheres of the great master Giorgio de Chirico, through the natural and urban landscapes wrapped by Christo, to the chromatic materiality of Bram Bogart's sculptures and the immersive scenes depicted by Salvo. For Brafa 2024, Repetto Gallery proposes an important selection that, in addition to the artists mentioned above, includes some of the greatest artists of the 20th century...
BRAFA 2024 - Repetto Gallery - Highlights

CONTACT
ABOUT
Founded in 2007, Repetto Gallery is a modern and contemporary art gallery based in Lugano. The gallery focuses on Italian artists, such as Melotti, Burri, Ghirri, Fontana, Munari; on the protagonists of Arte Povera and Conceptual Art, such as Boetti, Calzolari, Paolini, Pistoletto, and on some of the greatest international artists, Christo, Long, Matsutani and Neshat. The gallery's mission is to maintain its traditions by promoting the artists that characterise its activity, whilst entering into a dialogue with more contemporary artistic research. Repetto Gallery hosts multiple group and solo exhibitions and is engaged in consultancy and advisory services for institutional and private clients.
Founded : 2007
Specialisations
Postwar Italian art, Arte Povera and Land Art
Associations
GAL Gallerie d'Arte Lugano
Fairs
Artissima Turin, MiArt Milan, The Armory Show - New York, Art Brussels, Arte Fiera - Bologna, Frieze Masters - London, ARCO Madrid, Art Paris Art Fair