ABOUT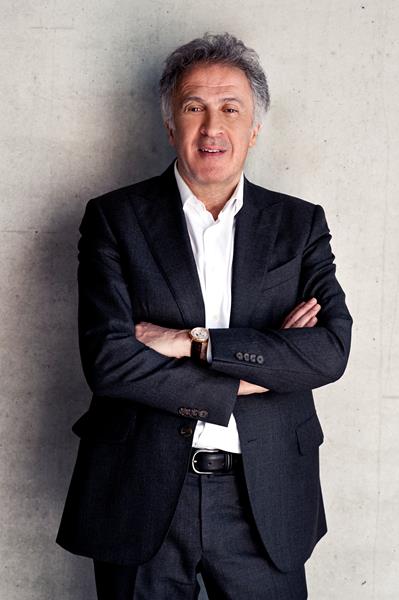 Founded in 1971, Galerie Boulakia is a family enterprise that has been firmly established in the Paris art scene for the past 48 years. Daniel Boulakia established his own practice in London six years ago and recently opened a gallery space on Dover Street. Galerie Boulakia specializes in modern art and is also devoted to supporting contemporary artists, presenting modern and contemporary masterpieces by significant 20th century artists and showcasing the highest quality figurative and abstract European and American art dating from 1930 to 2000. Galerie Boulakia deals with private collectors and major museums and regularly participates in renowned art fairs such as the Fiac and the Biennale des Antiquaires in Paris, the Armory show and The Salon Art+Design in New York, TEFAF in Maastricht, and Art Miami in Florida. In Paris the gallery is located in the prestigious Champs-Elysées area between avenue Montaigne and rue du Faubourg Saint-Honoré, just across the street from Christie's. The newly opened London gallery is a 3 min walk from Green Park station, located beside the Arts Club on Dover Street in Mayfair.
Founded : 1971
Associations
S.N.A. Syndicat National des Antiquaires Négociants en Objets d'Art Tableaux anciens et modernes de France, C.P.G.A. Comité Professionnel des Galeries d'Art, S.L.A.D. The Society of London Art Dealers
Fairs
TEFAF TEFAF Maastricht, The Salon: Art + Design NY, Monaco Biennale des Antiquaires de Monaco, Masterpiece London, La Biennale Paris, Spring Masters New York
CONTACT
Paris

address
10 Avenue Matignon
FR-75008 Paris

phone
+33 (0)1 56 59 66 55



London

address
41 Dover Street
UK-W1S 4NS London

phone
+44 (0)207 629 15 55
+44 (0)7557 534 491

videos
BRAFA 2017: Daniel Boulakia on Chagall
One of the 132 exhibitors at Brafa 2017 is Galerie Boulakia, who presents a wonderful selection of masterpieces by significant 20th century European artists, including Marc Chagall. For him, the circus was a metaphor for life and death, joy and sorrow, all reflected in the multi-coloured performances. The work presented here is often considered one of Chagall's major late circus works. Video produced by RGB Media
Angela Rosengart visits BRAFA 2018
Angela Rosengart, daughter of the internationally renowned art dealer Siegfried Rosengart (1894-1985), was a regular visitor of the studios of artists such as Picasso, Matisse, Chagall, Braque and Miro from childhood. She and her father built up one of the most important private collections of 20th century masterpieces in the world, uniting over 350 artworks including a number by Klee and Picasso. Gathered together in a foundation which became a museum in 2002 in Lucerne, the collection attracts thousands of visitors. In this video, produced by Biapal, Angela Rosengart shares her favorite piece at BRAFA 2018 with us. A work at Galerie Boulakia: 'Jardin suspendu', 1955, by Maria Helena Vieira Da Silva (Lisbon 1908-1992 Paris).