News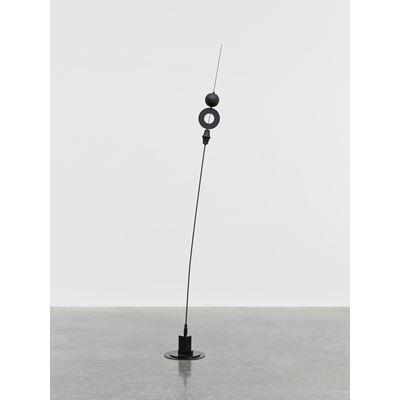 MARUANI MERCIER Gallery is pleased to return to this year's edition of BRAFA with a selection of works by household names including Ross Bleckner, Ron Gorchov, Peter Halley, Le Corbusier, Sol Lewitt, Tony Matelli, Paul Mogensen, Hermann Nitsch, Joanna Pousette-Dart, Arne Quinze, Takis, and Gérard Schneider, shown in tandem with rising talents including Cornelius Annor and Kwesi Botchway. A highlight includes early works by kinetic art pioneer Takis. Two very early drawings by Le Corbusier also stand out. The Lyrical Abstractionist Gérard Schneider's canvases, in the footsteps of Kandinsky, are inherently musical. Finally, Tony Matelli presents painstaking details in his resemblant sculptures. His works characterized by hyperrealism and a twisted depiction of everyday objects often straddle the boundaries of absurdity and humor, raising broader existential questions.
Press release BRAFA 2023 - MARUANI MERCIER

CONTACT
Knokke-Zoute
Zeedijk-Het Zoute 759
BE-8300 Knokke-Zoute
Zaventem
THE WAREHOUSE by MARUANI MERCIER
Lambroekstraat 5
BE-1930 Zaventem
ABOUT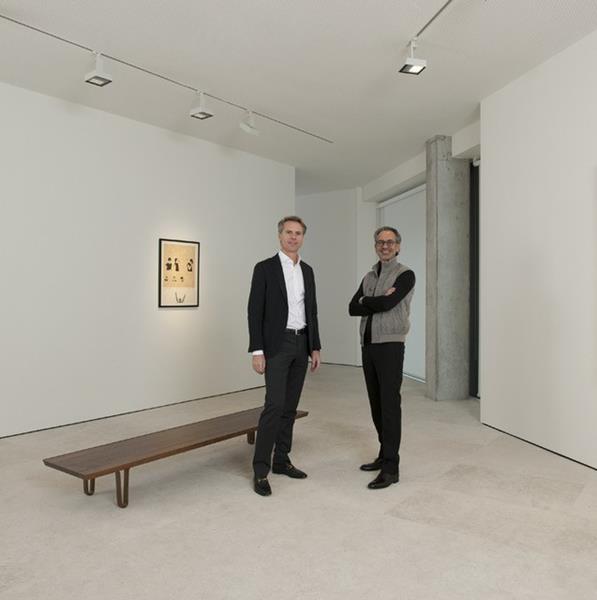 A contemporary art gallery established in 1995, MARUANI MERCIER initially focused on American artists from the '80s. Now representing twenty artists, the gallery has maintained a long-term representation of influential artists such as Ross Bleckner, Francesco Clemente, Ron Gorchov, Peter Halley, Jonathan Lasker, and Sue Williams. Over the years, the gallery has developed its programme with well-known artists such as Tony Matelli, Gavin Turk and Arne Quinze, but is also eager to support emerging artists such as Jaclyn Conley, Justin Brice, and Esiri Erheriene-Essi, with a special focus on young artists from Ghana like Kwesi Botchway, Emmanuel Taku and Cornelius Annor. In addition, the gallery also represents several established Afro-American artists including Radcliffe Bailey, Lyle Ashton Harris, and Hank Willis Thomas. Along with supporting the production of their works, we aim to promote the artists by publishing catalogues and monographs, by participating in fairs, and above all, by helping with the organisation of important museum retrospectives. The gallery's presence in Belgium, at the heart of Europe, by means of its multiple locations in Brussels, Knokke, as well as The Warehouse in Zaventem, has allowed it to hold simultaneous full-scale exhibitions.
Founded : 1995
Specialisations
Modern and contemporary art
Fairs
Art Paris, TEFAF Maastricht, ARCO Madrid, BRAFA - Brussels, Art Brussels, The Armory Show - New York, Frieze Masters - London, Art Dubai, Art Antwerp, Luxembourg Art Weekend, FIAC - Paris