News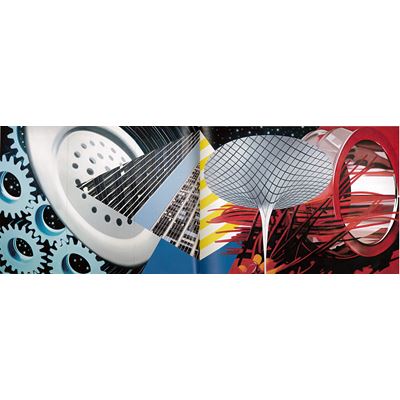 Galerie Jean-François Cazeau is pleased to unveil a monumental highlight of the selection he will bring to BRAFA 2023: James Rosenquist, Eau de Robot, 1981-1984. In 1967, the automobile manufacturer Renault starts to commission works by famous artists of the time such as Vassarely, Jean Tinguely, Dubuffet and Simon Hantaï. In 1977 the company decides to create a dedicated fondation for the arts, called 'Incitation à la création'. Unfortunately, a period of troubles in the the late 1980s forces them to renounce the this enterprise. As a result, this work was given back and then bought from the artist by Jean Hamon. The title of the artwork, Eau de Robot, comes from the lubrifiant Renault used in their assembly line.
Highlight BRAFA 2023 - Galerie Jean-François Cazeau

CONTACT
ABOUT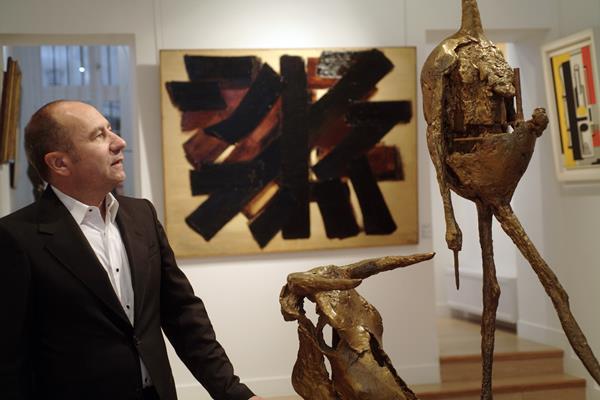 Having worked for nearly twenty years with the art dealer Philippe Cazeau on avenue Matignon, Jean-François Cazeau opened his gallery in Paris in September 2009 in the Marais, a stone's throw from the Picasso Museum. The gallery continues to pursue its initial ambition: to present works by internationally recognised modern and contemporary masters such as Bonnard, Picasso, Arp, Ernst, Léger, Cardenas, Chaissac, Calder and Wesselmann. A special place is given to the Surrealists (André Masson in particular) and to Post-War abstract art.
Specialisations
Impressionists and modern masters
Associations
C.P.G.A. Comité Professionnel des Galeries d'Art
Fairs
BRAFA - Brussels, Arte Padova, artmonte-carlo, Salon Art & Design Moscow, Art Genève, Arte Genova, Art Paris