News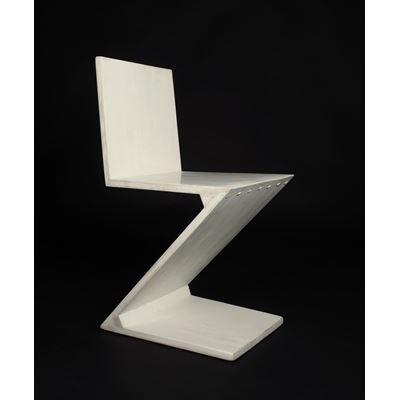 The stand is themed 'Dutch Modernism' represented by the important members of 'De Stijl': painter Bart van der Leck and architect Gerrit Th. Rietveld and functionalists W.H. Gispen and Sybold van Ravesteyn. The zigzag chair is one of Gerrit Rietveld's most iconic and well-known furniture designs. What makes this one special is that it is a chair from the first generation. Even before the model was for sale to everyone (in the interior department of a home furnishing store), this chair was commissioned by the architect himself for the interior of a villa he designed in The Hague. In addition, the chair had a special function in this interior, it was the seat of performing musicians when giving house concerts on a stage in the living room (by the owner of the house who was a concert pianist). As such, the chair was photographed as an interior object by avant-garde photographer Eva Besnyö. A historical and museum object in every sense and, as far as zigzag chairs are concerned, the absolute best.
Highlight BRAFA 2023 - Galerie van den Bruinhorst

CONTACT
A propos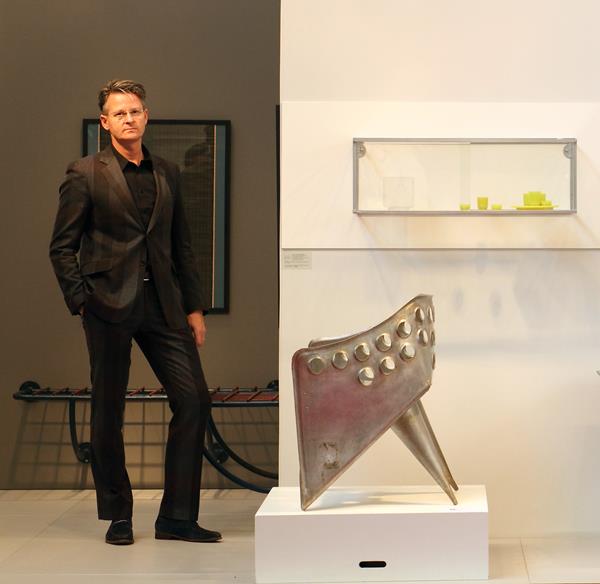 La Galerie Van den Bruinhorst recherche, restaure et vend des objets historiques de design et d'art du XXe siècle. La collection contient des objets remarquables qui ont joué un rôle important pour l'art et le design à l'époque où ils ont été créés. Au travers de la galerie, l'objectif est de trouver un nouveau foyer pour les objets dans un bel intérieur, dans des collections privées ou dans des musées. Les objets sont régulièrement recherchés par des musées nationaux et internationaux. Ils ont récemment livré des pièces de leur collection au Museum Boijmans van Beuningen de Rotterdam, au Het Nieuwe Instituut de Rotterdam, au Rijksmuseum d'Amsterdam et au Museum of Fine Art de Houston, Texas, États-Unis d'Amérique.
Founded : 2015
Specialisations
Design historique et objets d'art de l'entre-deux-guerres
Associations
V.H.O.K. Vereeniging van Handelaren in Oude Kunst in Nederland, C.I.N.O.A. Confédération Internationale des Négociants en Oeuvres d'Art
Fairs
PAN Amsterdam, Art Deco beurs, Den Haag