News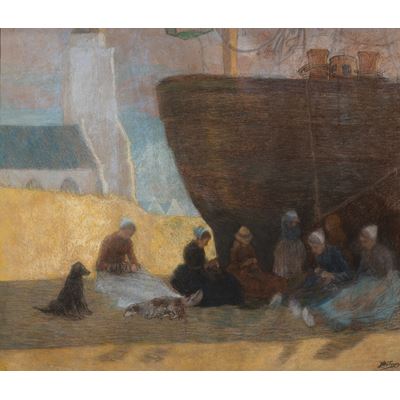 Studio 2000 Art Gallery is one of the leading galleries located in Blaricum, founded in 1985 by Howard Myers. The gallery specializes in the works of Jan Toorop and contemporaries and built a pre-eminent position in the world of modern Dutch and Belgian paintings from the early 20th century. During the years Studio 2000 has a close relationship built with maintained collectors and art museums around the world. Among the highlights of the BRAFA 2023 collection, the gallery presents an important drawing by Jan Toorop from Katwijk 1891 (illustration). In this drawing are the influences of symbolism visible. This very rare drawing is directly from a private collection. Studio 2000 will also present the following artworks: Kees van Dongen, Raoul Dufy, Leo Gestel, Isaac Israels, Moise Kisling, Henri Lebasque, Kees Maks, Jacob Maris, Emile Menard, Piet Mondriaan, Willem Paerels, Périclès Pantazis, Diego Rivera, Albert Roelofs, Théo van Rysselberge, Walter Sauer, Jan Sluijters, Gustave de Smet, Leon de Smet, Sir Lawrence Alma Tadema, Jan Toorop, Carel Willink, Henri Victor Wolvens.
Highlights BRAFA 2023 - Studio 2000 Art Gallery

CONTACT
A propos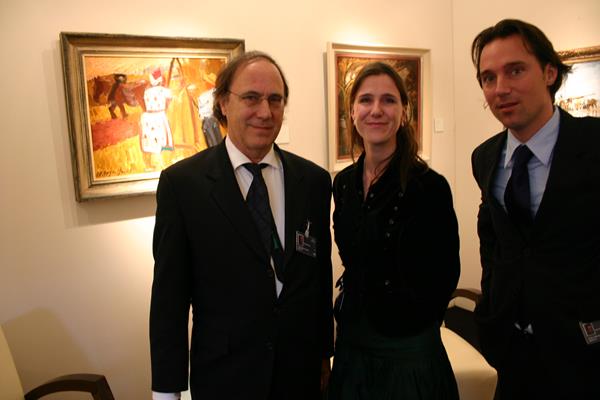 Studio 2000 Art Gallery est l'une des principales galeries consacrées aux peintures hollandaises et belges modernes du début du XXe siècle. La galerie se concentre sur les modernistes novateurs, souvent uniques sur la scène artistique, et sur des artistes de renommée internationale tels que Jan Toorop et Theo Van Rijsselberghe. Sa réputation s'est bâtie sur l'organisation d'expositions axées sur l'histoire de l'art et sur le maintien de relations de travail étroites avec les plus importants musées néerlandais.
Founded : 1985
Specialisations
Tableaux et dessins des XIXe et XXe siècles
Associations
V.N.K. Vereniging voor Nederlandse Kunsthistorici, C.I.N.O.A. Confédération Internationale des Négociants en Oeuvres d'Art, V.H.O.K. Vereeniging van Handelaren in Oude Kunst in Nederland
Fairs
Art Breda, PAN Amsterdam