News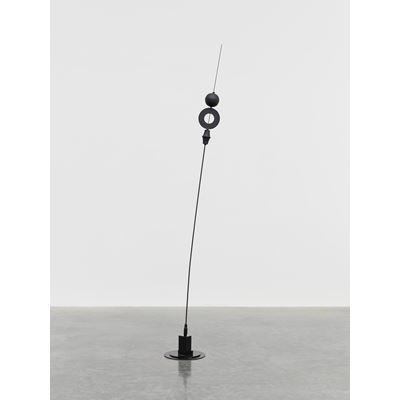 MARUANI MERCIER Gallery is pleased to return to this year's edition of BRAFA with a selection of works by household names including Ross Bleckner, Ron Gorchov, Peter Halley, Le Corbusier, Sol Lewitt, Tony Matelli, Paul Mogensen, Hermann Nitsch, Joanna Pousette-Dart, Arne Quinze, Takis, and Gérard Schneider, shown in tandem with rising talents including Cornelius Annor and Kwesi Botchway. A highlight includes early works by kinetic art pioneer Takis. Two very early drawings by Le Corbusier also stand out. The Lyrical Abstractionist Gérard Schneider's canvases, in the footsteps of Kandinsky, are inherently musical. Finally, Tony Matelli presents painstaking details in his resemblant sculptures. His works characterized by hyperrealism and a twisted depiction of everyday objects often straddle the boundaries of absurdity and humor, raising broader existential questions.
Press release BRAFA 2023 - MARUANI MERCIER

CONTACT
Knokke-Zoute
Zeedijk-Het Zoute 759
BE-8300 Knokke-Zoute
Zaventem
THE WAREHOUSE by MARUANI MERCIER
Lambroekstraat 5
BE-1930 Zaventem
A propos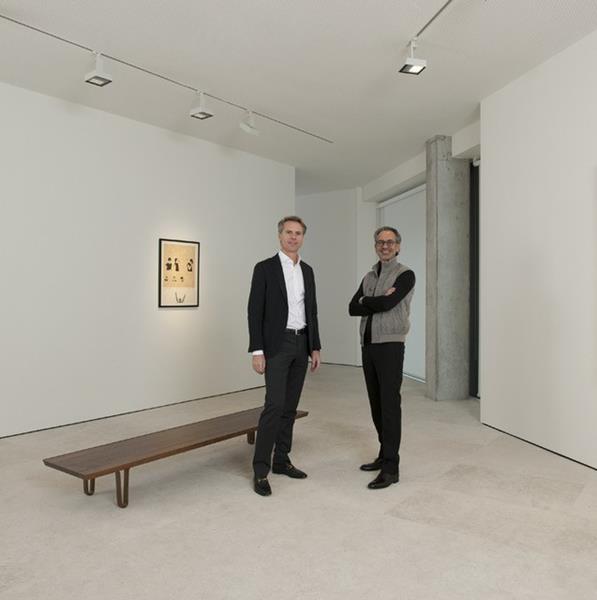 Créée en 1995, la galerie d'art MARUANI MERCIER s'est intéressée dans un premier temps aux artistes américains des années 80, maintenant une représentation à long terme avec ces artistes influents tels que Ross Bleckner, Francesco Clemente, Ron Gorchov, Peter Halley, Jonathan Lasker et Sue Williams. Au fil des années, la galerie a développé son programme avec des artistes de renom comme Tony Matelli, Gavin Turk et Arne Quinze mais soutient également des artistes émergents tels que Jaclyn Conley, Justin Brice, Esiri Erheriene-Essi, avec un accent particulier sur de jeunes artistes du Ghana comme Kwesi Botchway, Emmanuel Taku et Cornelius Annor. La galerie représente également plusieurs artistes afro-américains, dont Radcliffe Bailey, Lyle Ashton Harris et Hank Willis Thomas. Parallèlement à la production des œuvres, la galerie vise à promouvoir les artistes en publiant des catalogues ou des documents monographiques, en participant à des foires et, surtout, en aidant à l'organisation d'importantes rétrospectives dans les musées. La présence de la galerie en Belgique, au cœur de l'Europe, à travers ses multiples espaces à Bruxelles, Knokke, ainsi que The Warehouse à Zaventem, lui permet d'organiser des expositions simultanées de grande envergure.
Founded : 1995
Specialisations
Art moderne et contemporain
Fairs
Art Paris, TEFAF Maastricht, ARCO Madrid, BRAFA - Brussels, Art Brussels, The Armory Show - New York, Frieze Masters - London, Art Dubai, Art Antwerp, Luxembourg Art Weekend, FIAC - Paris