News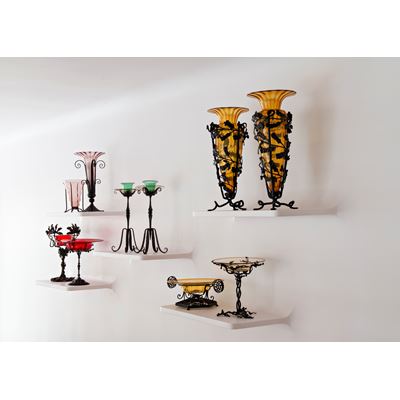 Fidèle à son style Moderne baroque, Maison Rapin présente un mélange atypique de créations historiques du XXème siècle et d'oeuvres contemporaines exclusives. Ici les époques se télescopent créant un univers original. Le travail des artistes majeurs du XXème siècle comme Robert Goossens, fidèle artisan de Coco Chanel et Yves Saint Laurent, l'orfèvre Jean Després y côtoient les ''meubles bijoux'' contemporains de KAM TIN, les éditions de Maison Rapin et les collaborations exclusives avec des designers et artisans d'art (le designer Marc Bankowsky, l'orfèvre Jean Boggio, le plumassier Serkan Cura ou le céramiste américain Ryan Labar pour ne citer qu'eux). Autant de merveilles qui jouent avec les peintures-sculptures de l'anglais Marc Cavell, artiste majeur de l'Op Art.
Dossier de presse BRAFA 2023 - Maison Rapin

CONTACT
ABOUT
Maison Rapin offers an exceptional selection of 20th and 21st century decorative art and design, combining rare pieces by Italian and Belgian artists with exclusive contemporary creations. The gallery's atypical selection includes work by major 20th century artists such as Robert Goossens, Coco Chanel's trusted craftsman; Yves Saint-Laurent (specifically his creations made of bronze and rock crystal); and Gio Ponti, the icon of 20th century Italian architecture and design. The gallery also has an important collection of kinetic works by the British artist Marc Cavell (1911-1989). Maison Rapin promotes the sophisticated contemporary creations of European artists such as Roberto Guilio Rida and Marc Bankowsky and is the exclusive representative of KAM TIN, the maker of 'jewellery furniture' composed of materials such as turquoise, amber and pyrite. Maison Rapin is an exciting, eclectic gallery in Paris in which styles and periods converge.
Founded : 2012
Specialisations
20th century decorative arts and contemporary design
Fairs
PAD Paris, PAD London, BRAFA - Brussels, The Salon: Art + Design NY