News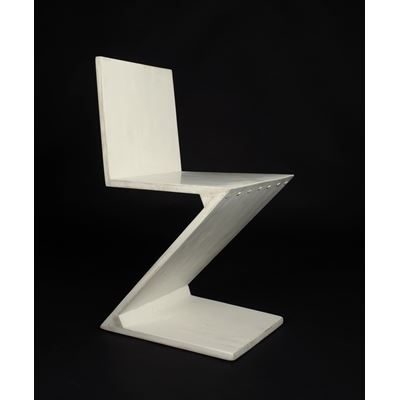 The stand is themed 'Dutch Modernism' represented by the important members of 'De Stijl': painter Bart van der Leck and architect Gerrit Th. Rietveld and functionalists W.H. Gispen and Sybold van Ravesteyn. The zigzag chair is one of Gerrit Rietveld's most iconic and well-known furniture designs. What makes this one special is that it is a chair from the first generation. Even before the model was for sale to everyone (in the interior department of a home furnishing store), this chair was commissioned by the architect himself for the interior of a villa he designed in The Hague. In addition, the chair had a special function in this interior, it was the seat of performing musicians when giving house concerts on a stage in the living room (by the owner of the house who was a concert pianist). As such, the chair was photographed as an interior object by avant-garde photographer Eva Besnyö. A historical and museum object in every sense and, as far as zigzag chairs are concerned, the absolute best.
Highlight BRAFA 2023 - Galerie van den Bruinhorst

CONTACT
ABOUT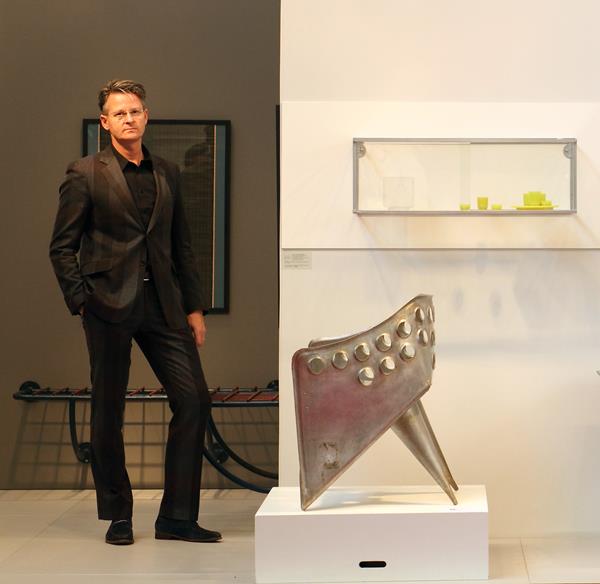 Galerie Van den Bruinhorst researches, restores, and sells museum-quality collectible historic design objects and artefacts from the 20th century. The collection contains remarkable items which played a significant role in art and design in the period in which they were created. The gallery aims to find the artefacts a new home in a beautiful interior, private collections, or museums. The objects are regularly aqcuired by national and international museums. The gallery recently delivered pieces from their collection to Museum Boijmans van Beuningen in Rotterdam, Het Nieuwe Instituut in Rotterdam, the Rijksmuseum in Amsterdam and the Museum of Fine Art in Houston, Texas, USA.
Founded : 2015
Specialisations
Historic Design and Fine Arts from the interwar period
Associations
V.H.O.K. Vereeniging van Handelaren in Oude Kunst in Nederland, C.I.N.O.A. Confédération Internationale des Négociants en Oeuvres d'Art
Fairs
PAN Amsterdam, Art Deco beurs, Den Haag