ABOUT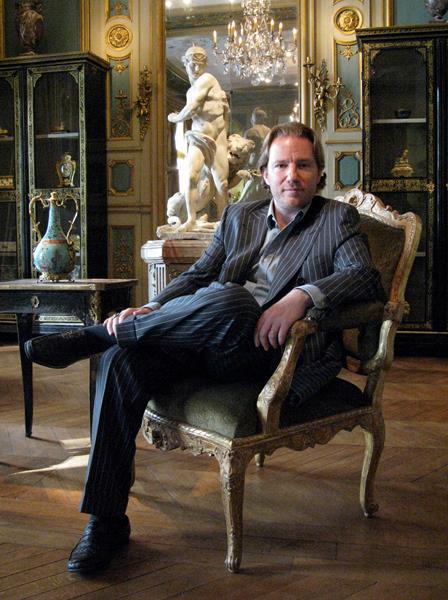 Galerie Steinitz gaat voor het voortreffelijkste en is dan ook trots, wat betreft de Europese decoratieve kunst, enkele van de mooiste voorwerpen uit de 18de en 19de eeuw tentoon te stellen. De meeste voorgestelde stukken hebben een befaamde herkomst en hun tegenhangers in de grootste musea ter wereld. De klanten worden verwelkomd in een prestigieus particulier hotel met binnenkoer in 6 rue Royale te Parijs, een plaats die een waar schrijn is om deze uitzonderlijke kunstvoorwerpen tot hun recht te laten komen.
Associations
S.N.A. Syndicat National des Antiquaires Négociants en Objets d'Art Tableaux anciens et modernes de France
Fairs
Design Basel, La Biennale Paris, Masterpiece London
CONTACT
Paris

address
6 Rue Royale
FR-75008 Paris

phone
+33 (0)1 56 43 66 70



videos
BRAFA Art Fair 2020: meet the exhibitors
The BRAFA Art Fair, created in 1956, is one of the world's oldest and most prestigious art fairs, famous for the high quality fine art, antiques, modern and contemporary art and design it offers.

133 leading galleries from 14 countries participate in the art fair, covering 20 specialities. The fair is known for its welcoming atmosphere, eclecticism and elegance. BRAFA's size means you can get a good impression of the fair in a few hours, leaving you lots of time to linger over your favourite pieces! In this video, dealers share their thoughts on the fair, giving peek behind the scenes.

This year, BRAFA stretches from 26 January through 2 February 2020. As the first major art event of the year, it is considered a reliable barometer of the art market.

For more information see www.brafa.art

Video by RGB Media.