Galerie de la Présidence - Geer Van Velde - Œuvres de Méditation – 20/09 > 30/10/2020
---
14/09/2021
Galerie de la Présidence – Geer van Velde
Œuvres de méditation
From September 20 to October 30, 2021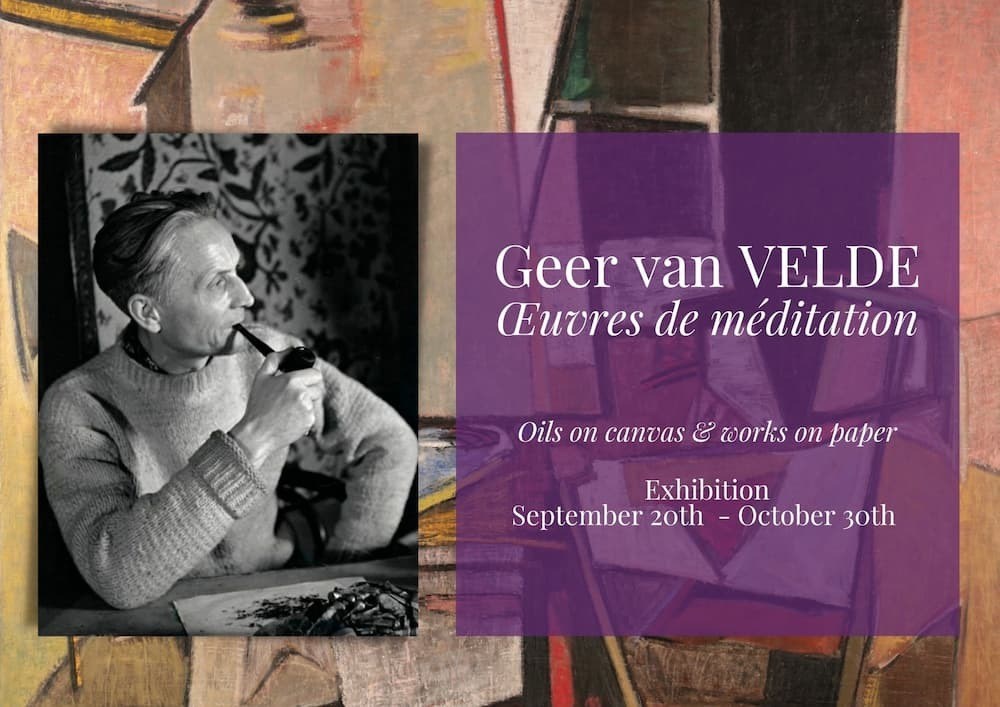 This exhibition presents four oils on canvas and around twenty works on paper.
It is accompanied by a catalog with a text by Pierre François Moget, expert of the artist.
Geer van Velde is the younger brother of Bram with whom he shared the same passion for painting. In 1925, he joined his brother in Paris. He settled permanently in France and decided to fully dedicate himself to his art.
One minute with Geer van Velde
| Watch the video
Selection of works available
| Read more
Geer van Velde, on the border between figuration and abstraction
| Read more
Biography
| Read more
Contact
Galerie de la Présidence
90 rue du Faubourg Saint-Honoré, Paris 8
Tél: +33 1 42 65 49 60 - contact@presidence.fr -
www.presidence.fr