Boon Gallery  -  Turi Simeti: Italian Minimalism - 31.10 > 31.12.2020
---
11/11/2020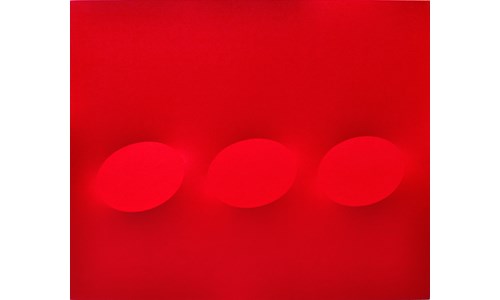 Turi Simeti is an Italian painter affiliated with Spatialism and the ZERO group. Known for his Minimalism, monochrome canvases, he worked alongside other members of the avant-garde such as Yves Klein and Piero Manzoni. Simeti was born in Sicily in 1929 and moved to Rome in 1958. There, he met the renowned abstract painter Alberto Burri, who was a significant influence on the young artist. Simeti travelled to London, Basel and New York during the years that followed, and made the acquaintance of numerous representatives of contemporary avant-garde art.
Simeti began developing his signature single-colour, shaped paintings, most often in the form of the oval, that explore the formal properties of light and colour. In 1965, he was included in '
ZERO Avantgarde
', an exhibition of young international artists held at Lucio Fontana's studio in Milan. After this, he had solo exhibitions around the world, such as the Solomon R. Guggenheim Museum in New York, and the Peggy Guggenheim Collection in Venice. He currently lives and works in Milan.
Visit our virtual tour
here
.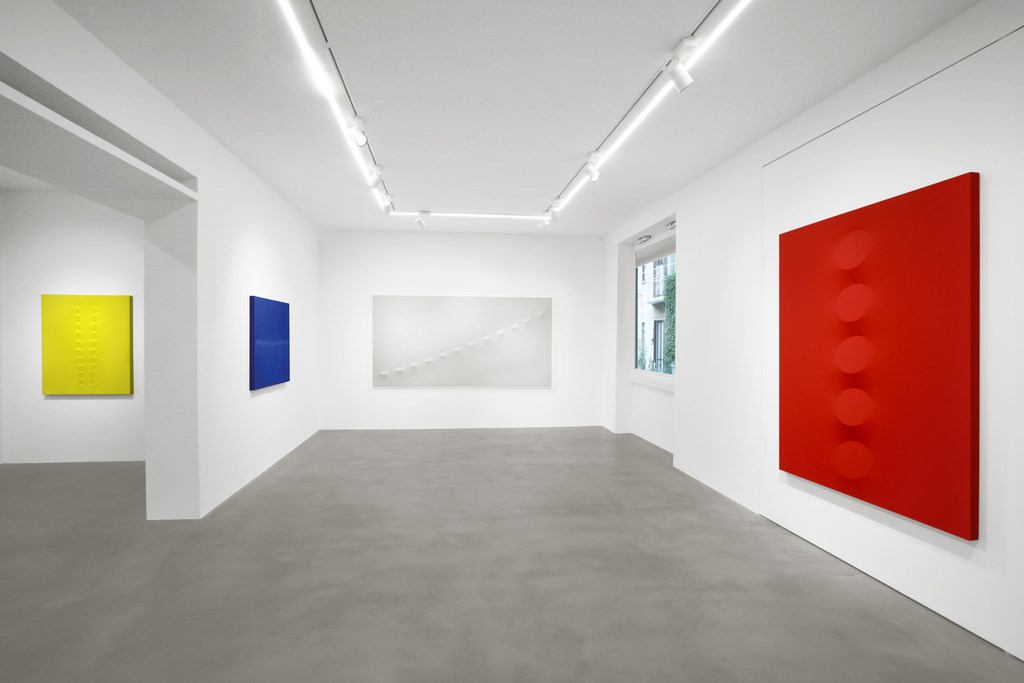 The exhibition is open every weekend or by appointment.
Contact
Boon Gallery – Kustlaan 197 – 8300 Knokke
Tel. : +32 475 45 49 63 - boongallery@hotmail.com –
www.boongallery.com