Galerie von Vertes - Dreaming of Abstraction: Marini, Poliakoff, Soulages (online only) 15.10 > 05.11.2020
---
15/10/2020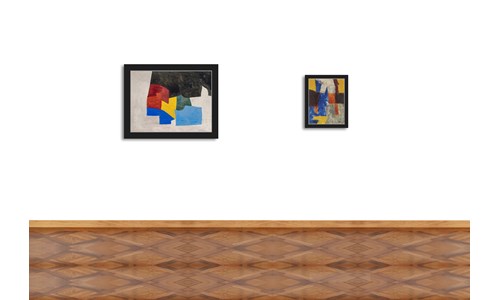 The shift from figurative to abstract art emerged from a collective conceptual process that presupposed a letting go of static ideas about reality.
Abstraction invites you, similar to dreams, to enter unknown territories that tickle your curiosity through its opaqueness, ephemeral character and infused elements of disguise.
Dreaming of Abstraction explores the investigative attitude towards perception that connects Marino Marini, Serge Poliakoff and Pierre Soulages.
These artists dared to go beyond by digging deeper into the essences of seemingly ordinary things like colour, light and life itself.
Discover the exhibition
here
and watch the video
here
.
Contact
Galerie von Vertes GmbH
Bahnhofstrasse 16 - 8001 Zürich · Schweiz
Tel: +41 (0) 44 211 123 13 - info@vonvertes.com -
www.vonvertes.com