De Jonckheere Master Paintings - Favorite Paintings - 24.09 > 06.11.2020
---
24/09/2020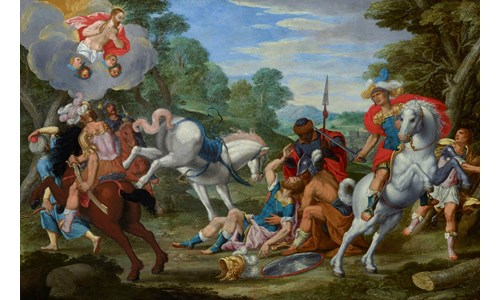 May this autumn message find you in good health and in a disposition to go out! We are as enthusiastic as ever and as committed to exhibit our favorite paintings. However, we must acknowledge that we cannot welcome you as before, and that we must ensure the space and tranquility that will allow you to come and see our paintings safely and with complete peace of mind. Until we can once again experience the joy and thrill of exhibition openings, we remain as pleased as ever to welcome you.

At first, it is in Geneva that we look forward to seeing you for an exhibition titled "Favorite Paintings." Can one really have one favorite painting? That is quite impossible. Still, gathered here are our favorite paintings of the year 2020. The compulsory pause after TEFAF Maastricht allowed us to concentrate on the most exciting part of our business: the search for works that we are pleased to present to you today in our gallery in Geneva. The gallery will be open on Saturday, September 26 from 11 a.m. to 5 p.m. with our customary participation in Art en Vieille-Ville.

While we will not see each other at Frieze Masters this year, let us meet in Paris for shared viewings at the Galerie François Léage's "Meeting of Masters" exhibition, in which 17th- and 18th-century decorative arts will be displayed alongside Flemish paintings and modern masterpieces from October 15 to November 7.

In the meantime, we are more than happy to answer any queries you might have and to offer you regular updates via our Instagram account. See you very soon!
Georges & Francois,
Daisy, Laura and Alice
Contact
7 rue de l'Hôtel de Ville - 1204 Geneva - Switzerland
Tel. : + 41 22 310 80 80 - geneve@dejonckheere-gallery.com –
www.dejonckheere-gallery.com