News
A beautiful and rare pair of Louis XIV Miniature 'Pomp' Cannons, circa 1700-1710. The cannons are put above carved, polychromatic red and black with gilded enhanced motifs wood carriages. They each present two solid wheels and are adorned with radiating palm motifs, C-shaped motifs, flowerets, foliages (rinceaux), palms, flowers, flutes, a laurel leaves branch and a wide cartouche with the three "fleurs de Lys" (lilies) royal coat of arms...
Highlight Galerie Kraemer

CONTACT
Brussels
Ars Belga
Boulevard de Waterloo 28
BE-1000 Brussels
ABOUT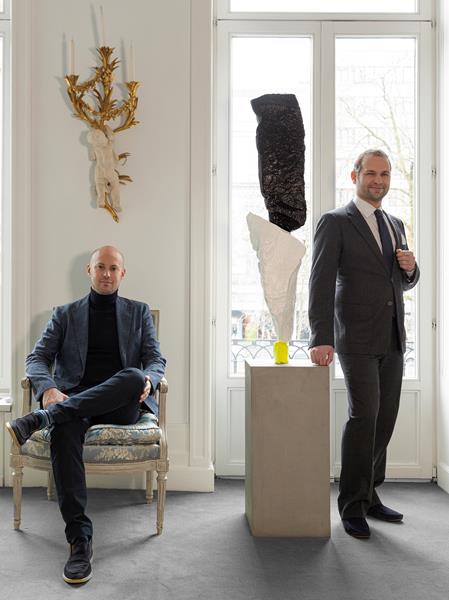 The Kraemer Gallery is the oldest family-owned gallery in Paris, specialised since 1875 in 18th-century furniture and objets d'art. The many salons of their mansion house at 43 rue Monceau in Paris include several rooms with a very contemporary decor which also feature Louis XIV, Louis XV and Louis XVI furniture and objets d'art. Ars Belga is a European art consultancy firm founded in 2009 that provides independent expertise and professional guidance to private collectors, artists and family estates. They offer tailored day-to-day strategic advice on building and managing collections, helping clients to cultivate their own critical appreciation of art and make well-informed collecting decisions. They present four curated exhibitions per year in their private viewing space on Boulevard de Waterloo, and they collaborate with leading galleries on exhibitions worldwide.
Founded : 1876
Specialisations
18th century furniture and works of art, modern and contemporary art
Associations
S.N.A. Syndicat National des Antiquaires Négociants en Objets d'Art Tableaux anciens et modernes de France