ABOUT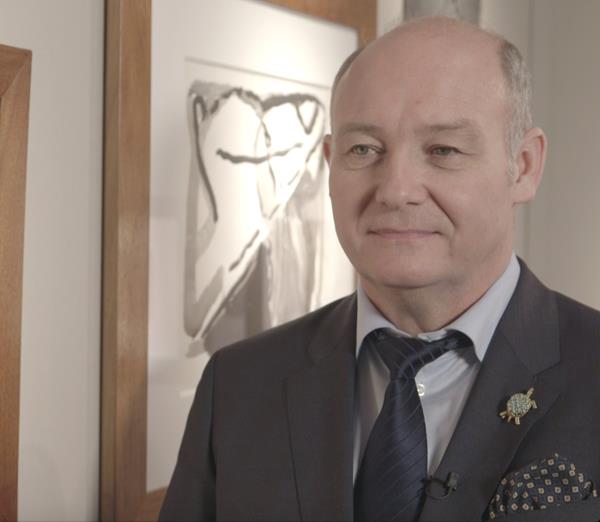 Located in the heart of Geneva's old town, the Schifferli gallery, formerly the de Rosemont gallery, was founded in 1967 by Boris Niederer. Today, under the direction of Patrick Pouchot-Lermans, the gallery specializes in paintings and works on paper from the major artistic movements of the 20th century. In an intimate space, the Schifferli gallery proposes a selection of works by some of the best painters of the modern era, including Pablo Picasso, Georges Braque, Paul Klee, Vassily Kandinsky, Alexej von Jawlensky, and Juan Gris, among others. The surrealist movement is represented by artists such as Joan Miró, Hans Bellmer, Max Ernst, Victor Brauner, Yves Tanguy, Salvador Dalí and René Magritte. The gallery also showcases works from the 1950s and 1960s, including Pierre Soulages, Hans Hartung, Bram van Velde, Nicolas de Staël, Jean Dubuffet, Zoran Mušič and Antoni Tàpies, and organizes two exhibitions per year dedicated to Swiss artists.
Founded : 1967
Associations
AVV Art en Vieille-Ville Geneva
CONTACT
Geneva

address
32 Grand-Rue
CH-1204 Geneva

phone
+41 (0)22 312 18 20


videos
BRAFA Art Fair 2020: meet the exhibitors
The BRAFA Art Fair, created in 1956, is one of the world's oldest and most prestigious art fairs, famous for the high quality fine art, antiques, modern and contemporary art and design it offers.

133 leading galleries from 14 countries participate in the art fair, covering 20 specialities. The fair is known for its welcoming atmosphere, eclecticism and elegance. BRAFA's size means you can get a good impression of the fair in a few hours, leaving you lots of time to linger over your favourite pieces! In this video, dealers share their thoughts on the fair, giving peek behind the scenes.

This year, BRAFA stretches from 26 January through 2 February 2020. As the first major art event of the year, it is considered a reliable barometer of the art market.

For more information see www.brafa.art

Video by RGB Media.