Axel Vervoordt Gallery - Bosco Sodi - Into The Deepest - 18.09 > 06.11.2021
---
03/09/2021

Bosco Sodi, Into The Deepest

Axel Vervoordt Gallery is pleased to announce the opening of "Into the Deepest", a new solo show by Bosco Sodi. The exhibition presents a selection of black monochrome paintings with abundant textures and various geometric shapes, together with several sculptures of golden rocks. The elements used are characterised by being untreated natural materials such as pigments, sawdust, wood, pulp, natural fibers, or resins.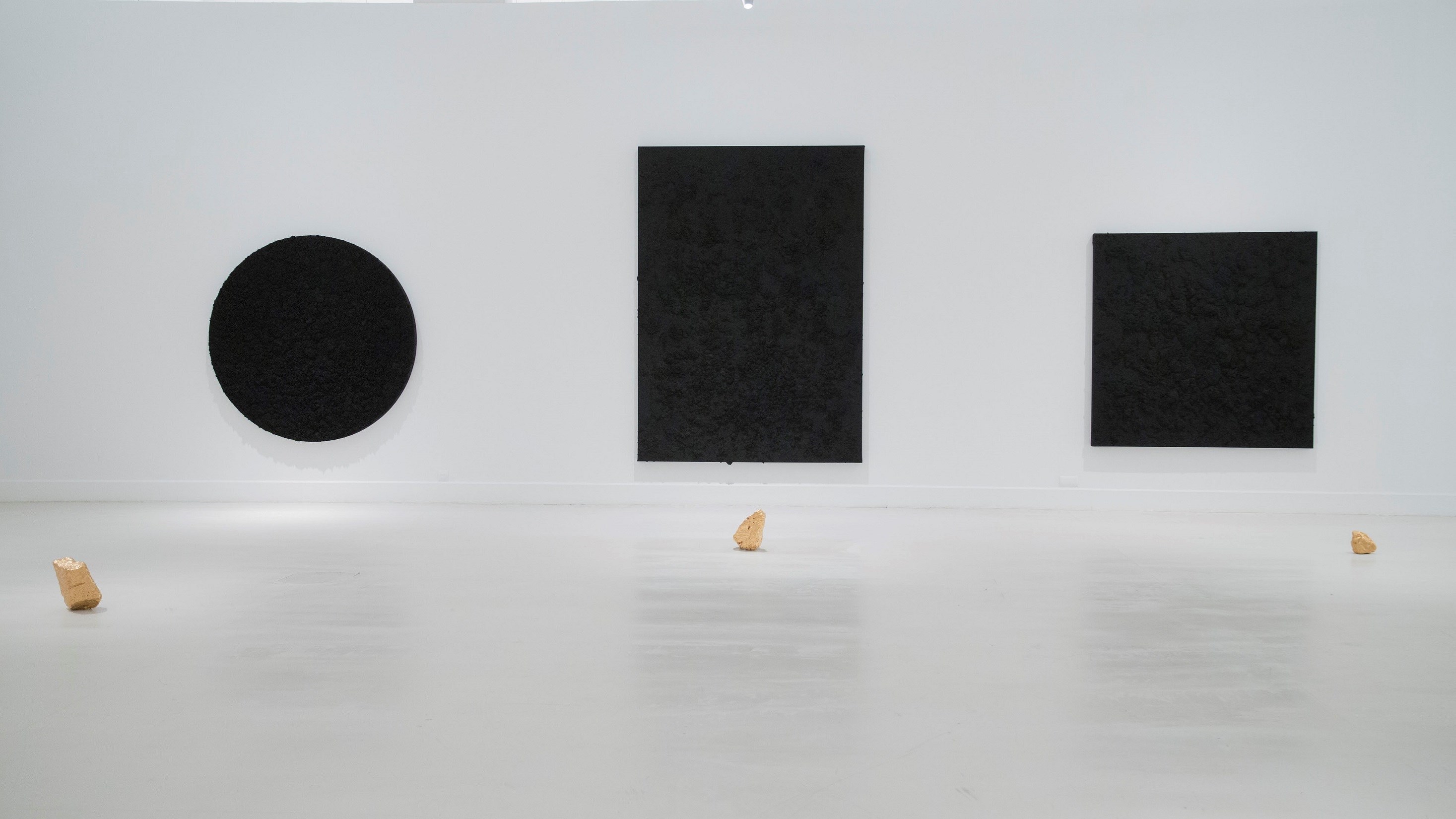 "Black is not just one color of so many, nor is it an element or material of so many. Black bathes everything in an absence, reveals an opacity, and dissolves all shades of shadow and light."
Bosco Sodi
Opening 18th September 2021
Open every Saturday 11 am – 6pm
Contact
Axel Vervoordt Gallery - Kanaal - Patio Gallery
Stokerijstraat, 19 - BE 2110 Wijnegem
info@axelvervoordtgallery.com –
www.axelvervoordtgallery.com