Osborne Samuel Gallery | Spotlight on Graham Sutherland
---
10/08/2021

Spotlight on Graham Sutherland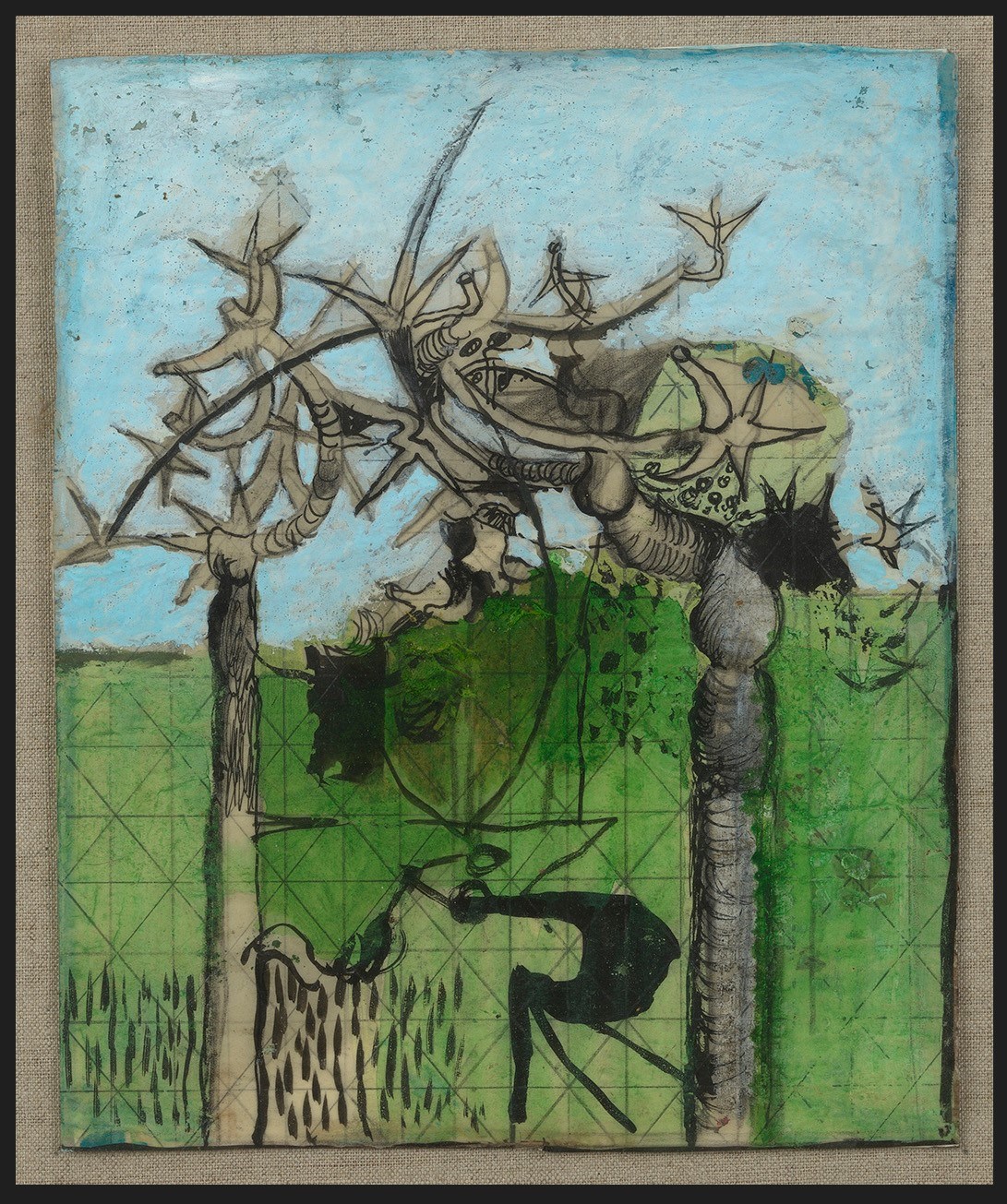 Thorn Tree in Blue and Green
, 1945
Gouache and pencil on tracing paper
17.1 x 11.1 cm
Copyright © 2021 Osborne Samuel Gallery, All rights reserved.

Provenance:
Peter Watson
Norman Fowler, USA
Sotheby's 4/7/2001
John Craxton
Thence estate of John Craxton
Inscription verso in John Craxton's hand

Exhibition:
Graham Sutherland (1903-1980) An Exhibition of Paintings and Drawings within the Fine Art and Antiques Fair Olympia London 25 February - 2 March 2003

Literature:
Douglas Cooper: The Work of Graham Sutherland, Lund Humphries 1961, number 78b, illustrated alongside the painting (number 79) for which this is a study. The painting, also completed in 1945, is in the collection of the Albright-Knox museum, NY together with another study.

Description:
Peter Watson (1908-1956), the first owner of this study, was one of the most important cultural figures of the 1940's and 1950's.
Watson supported Horizon as its financial backer and arts editor and helped to create the ICA, as well as encouraging artists such as Freud, Craxton and Graham Sutherland with gifts and support of various types.
Norman Fowler was once his partner and this study was gifted by Peter Watson to him.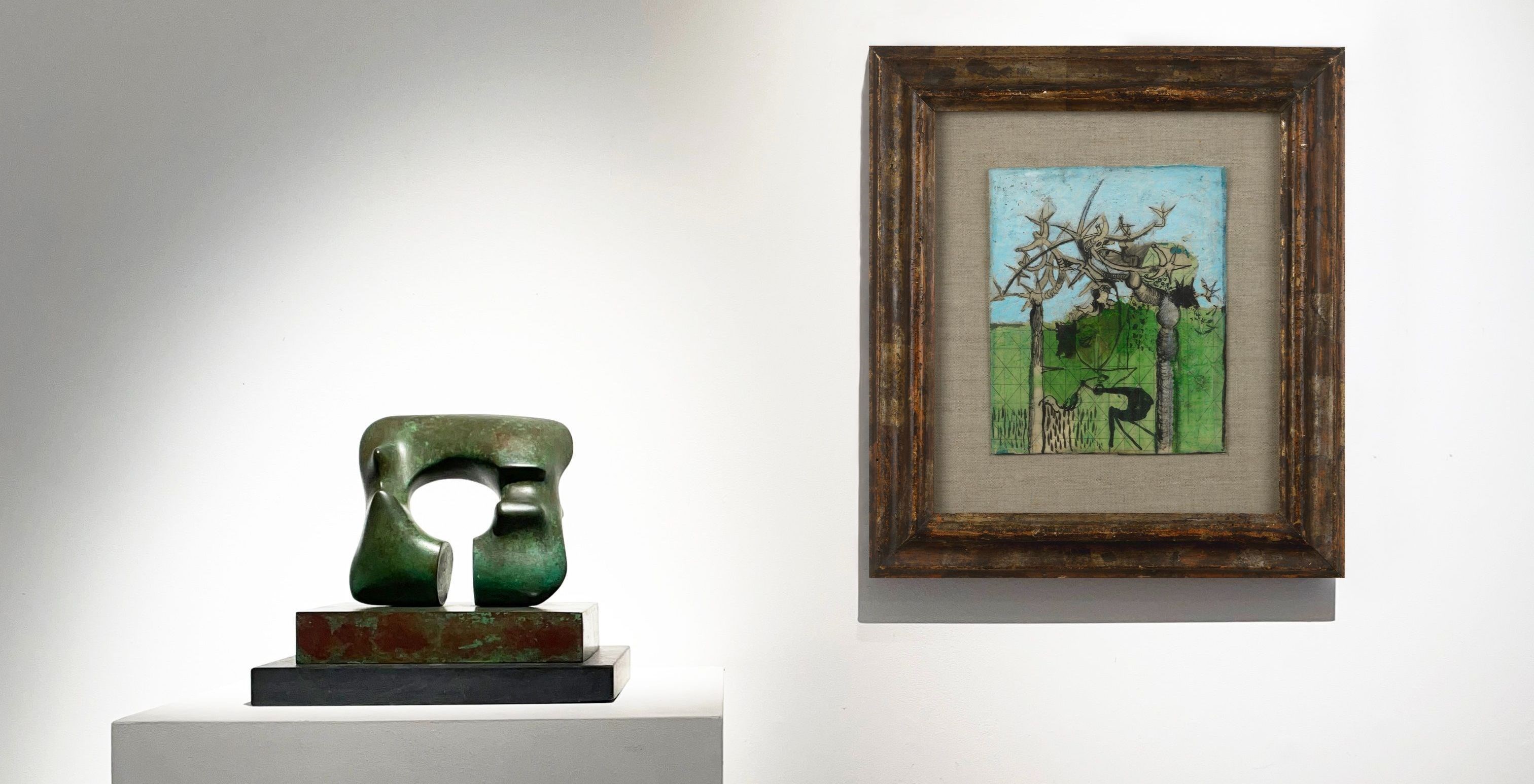 Click here
to view our summer 2021 exhibition catalogue :
Modern British Art.
Contact
Osborne Samuel Gallery
23 Dering Street – London, W1S 1AW
Tel. : +44 207 493 79 39 - info@osbornesamuel.com –
www.osbornesamuel.com