Galerie Hioco - Object of the Month. A majestic Buddha head from the Sukhothai kingdom
---
09/08/2021
To be able to present to you a Sukhothai head of this quality, in this remarkable condition and of this size, fills us with joy. Exceptional testimony of this powerful Thai kingdom, this superb Buddha head has a sensitive modelling, of a very great finesse, conforming perfectly to the stylistic canons of this art both classical and original of Thailand. As for the patina, one can only admire its subtle golden reflections enhanced by remains of red lacquer.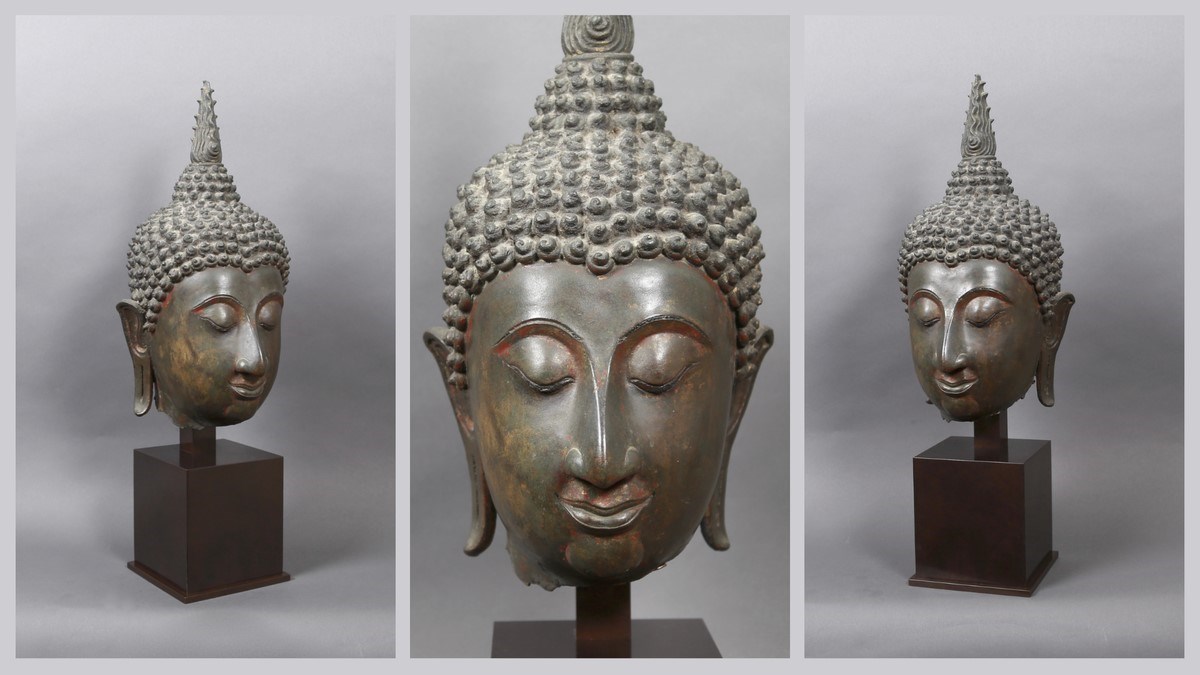 What is it about?
A majestic Buddha head, dated from the end of the 14th or early 15th century, characteristic of the Sukhothai kingdom in Thailand. Made of bronze, it measures 44 cm high (or 17 ⅜ in).
Discover this Buddha
Many visuals and our explanations can be downloaded by clicking
here.
A video to share our emotion
Clément Gaësler will show you all the qualities of this remarkable work: click
here
Christophe & Gildas Hioco
Anne-Laure Bodin
+33 (0) 1 53 30 09 65
By appointment only
7 rue de Phalsbourg
75017 Paris
info@galeriehioco.com
I
www.galeriehioco.com