Gokelaere & Robinson - Alvar Aalto and the Enso Gutzeit headquarters
---
05/07/2021
The Enso Gutzeit Headquarters is one of Alvar Aalto's most notable and controversial works as it stands out from the neoclassical architecture of the center of Helsinki. Essentially appearing as a white monolithic block, the building is commonly referred to as "Sokeripala" in Finnish (or Sugar Cube in English).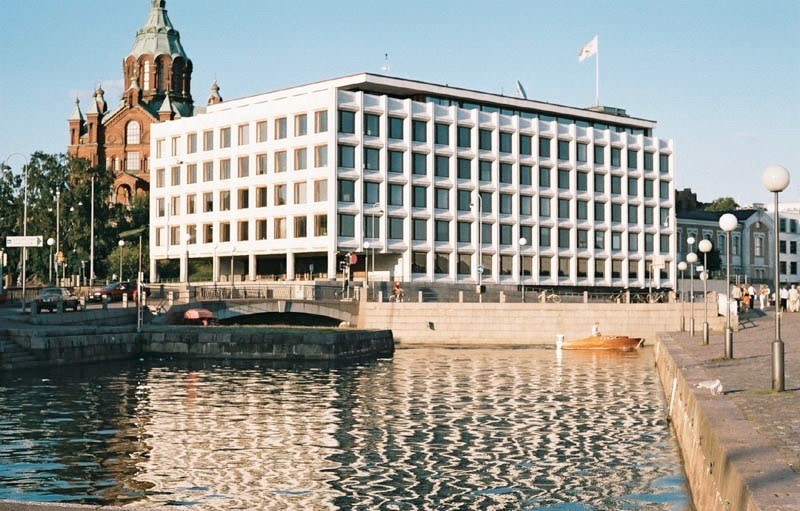 Aalto was commissioned for the construction of the entire building. The whole construction was conceived as a Gesamtkunstwerk, a total work of art, in which everything is signed Alvar Aalto, from the architecture to the furniture and light fixtures.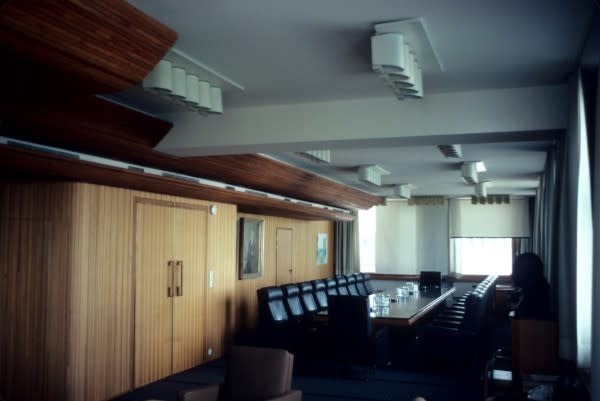 The ceiling lamps, uniquely designed for the conference room of the building, are among the most beautiful and iconic works by Alvar Aalto. The lamps offer a bidirectional beam as the light is diffused down on the table as well as through the metal strips that complete the five semi-circular shades.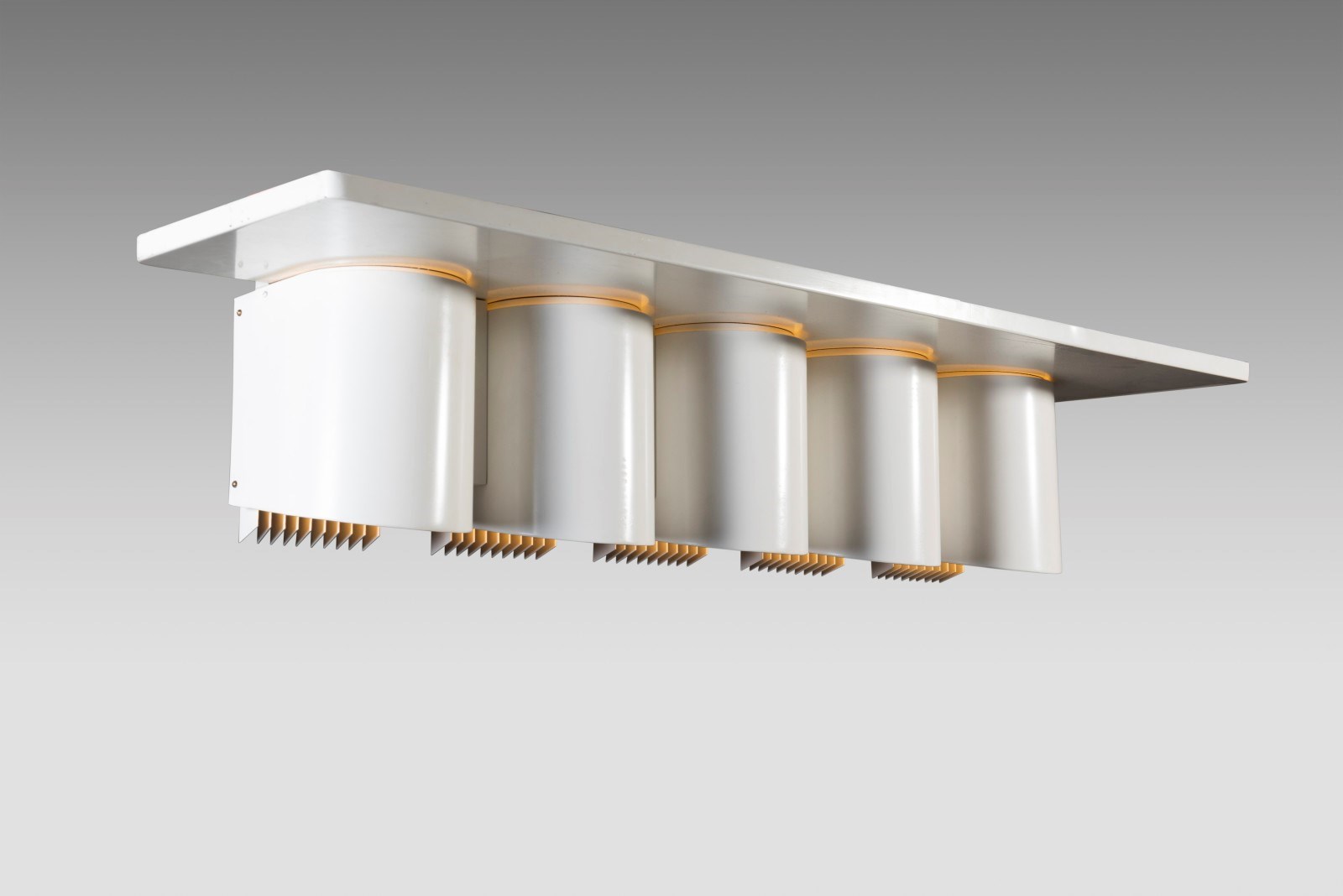 Ceiling lamp, 1962
Lacquered metal, 23 x 115 x 27 cm - 9 1/8 x 45 1/4 x 10 5/8 in
Manufactured by Valaistustyö ky


Aalto designed two versions of the lamp and both models were combined in the conference room. While one version of the lamp has vertical white lacquered metal strips, the other presents two rows of brass bars.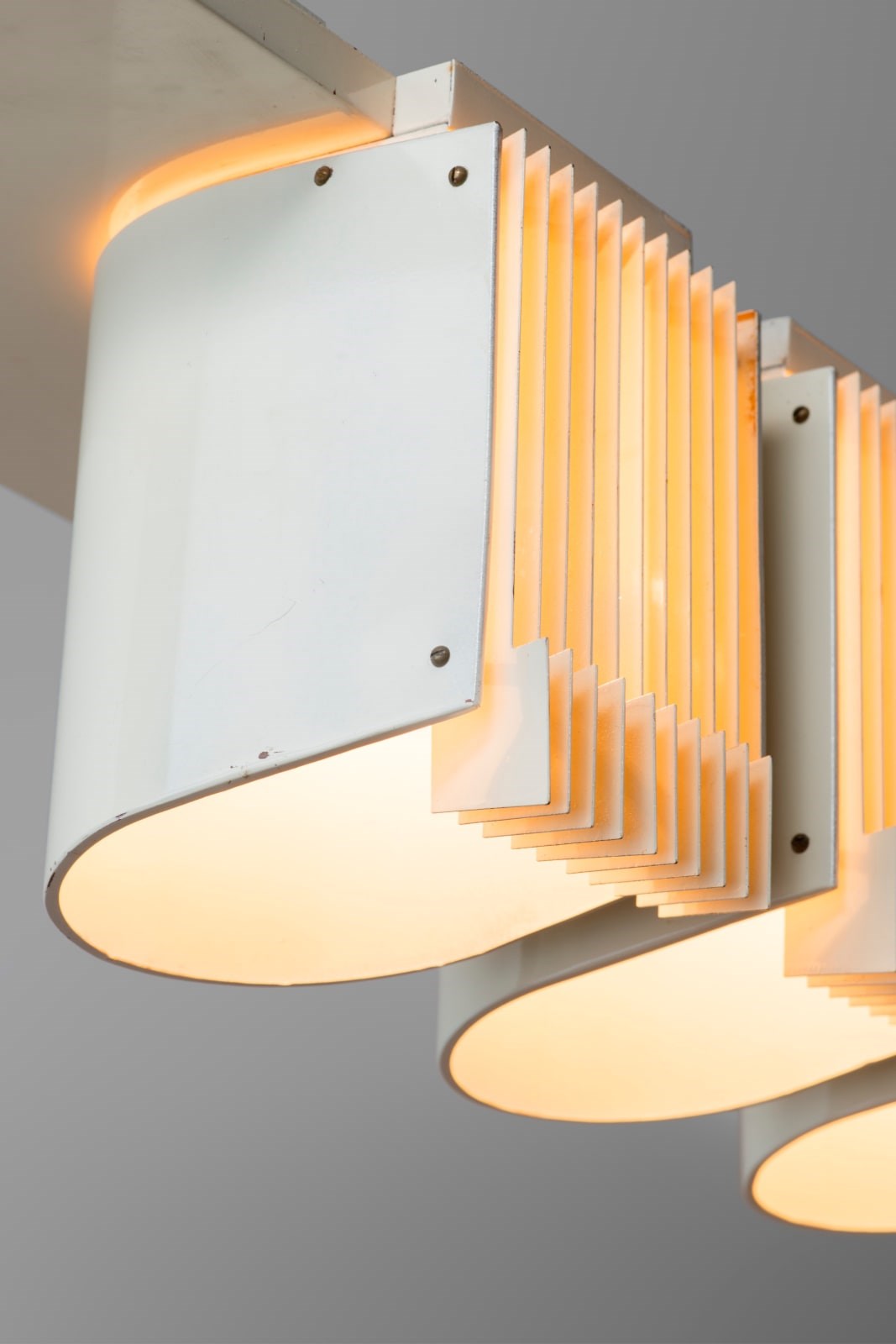 Ceiling lamp , 1960
Lacquered metal and brass, 22 x 115 x 31 cm - 8 5/8 x 45 1/4 x 12 1/4 in
Manufactured by Idman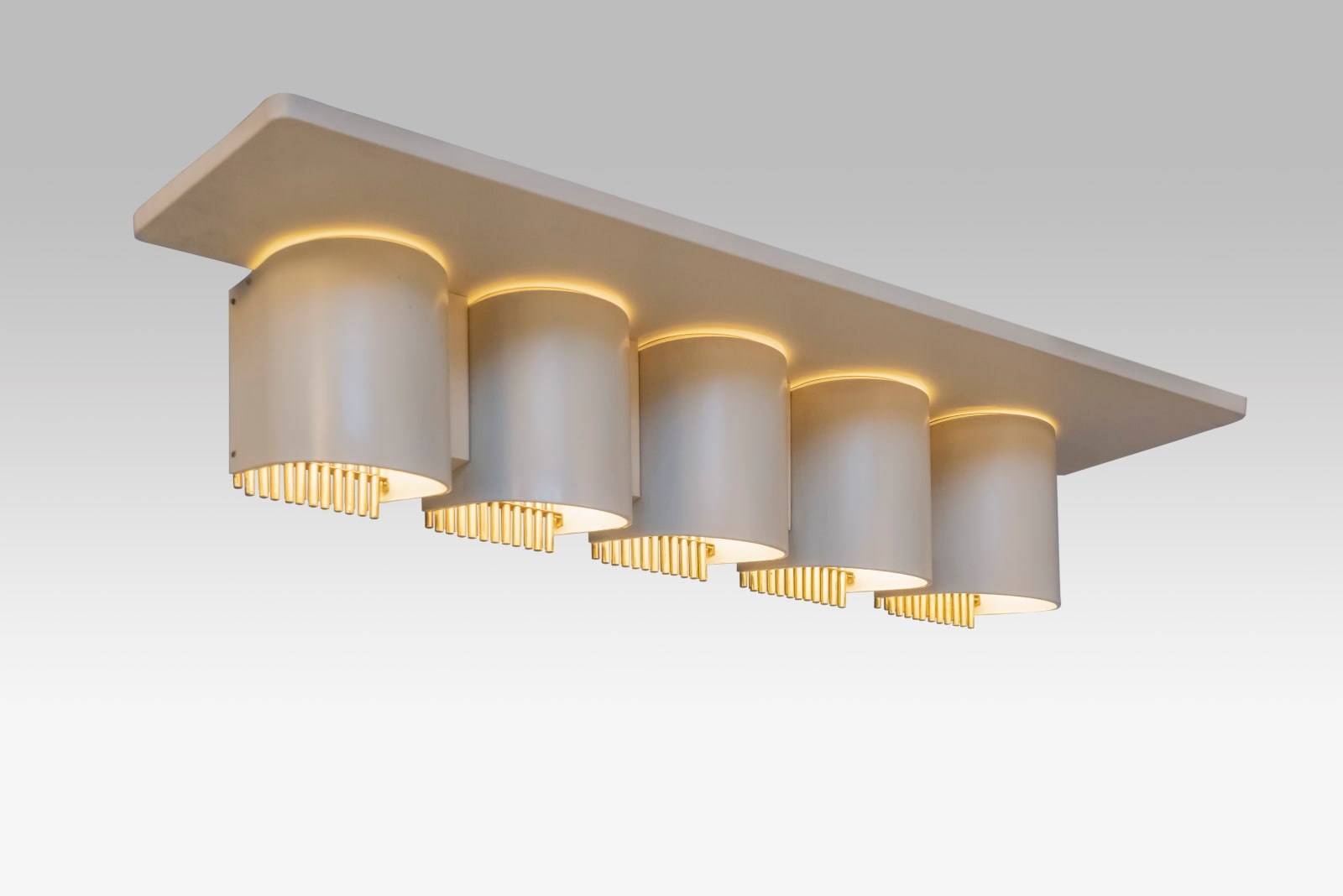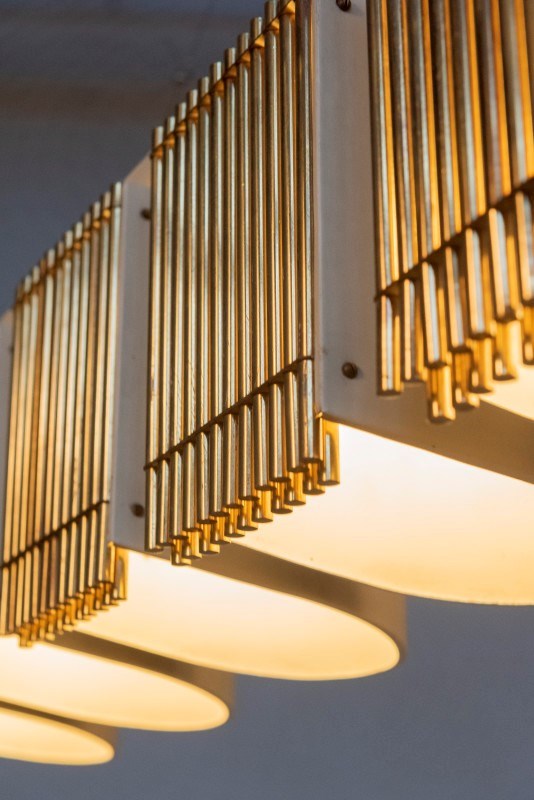 Click here
to view our 20th century design selection.
Contact:
Gokelaere & Robinson - Belgian Seaside
Golvenstraat 6, 8300 Knokke-Heist
Saturday & Sunday from 11am to 6pm
www.gokelaererobinson.com