Rosenberg & Co. - Dorothy Dehner: Chess Set - 15.05 > 20.08.2021
---
31/05/2021
"I was never taught sculpture at all; nobody told me anything. I didn't need it. The minute I had [the wax] in my hands, I knew what to do."
—Dorothy Dehner*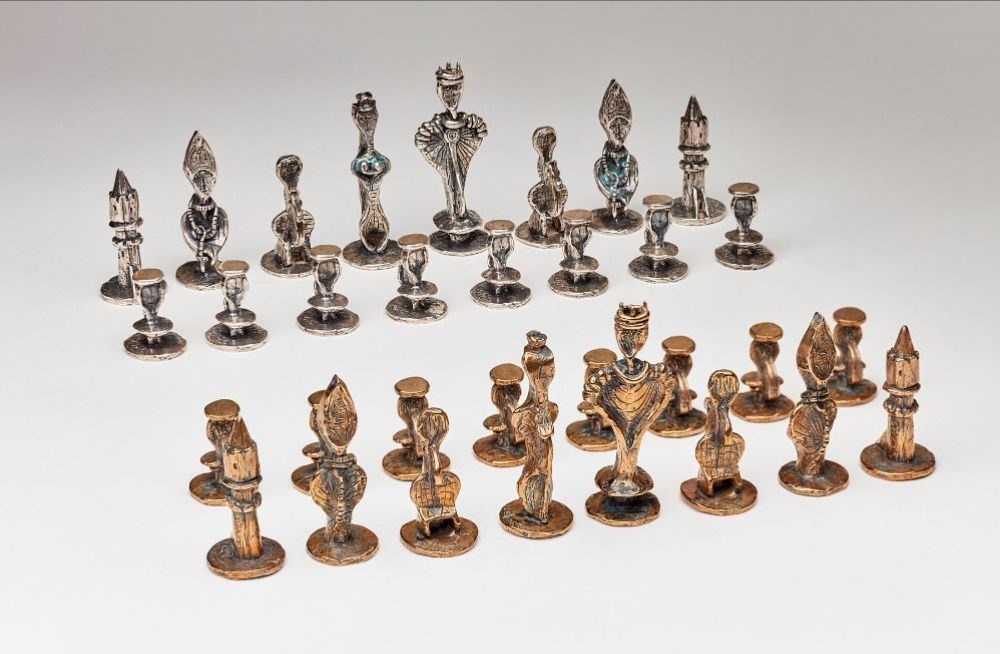 Dorothy Dehner, Chess Set, 1958, bronze and silver, 1.5–4 in.
Our current exhibition showcases the watercolors and sculptures of the American artist
Dorothy Dehner
, with particular attention to her work from the 1950s. It was in this decade that Dehner (1901–1994) actualized her unique form of abstraction, gained critical recognition and representation, and fulfilled her long-standing desire to create sculpture.
After her separation from David Smith, Dehner began to experiment with making sculpture. Her initial experiments were in wax and in 1955 she began to cast in bronze at the Sculpture Center. The early bronze works were small in scale and convey a powerful balance of contrast—despite their size and delicate compositions, they allude to the monumental.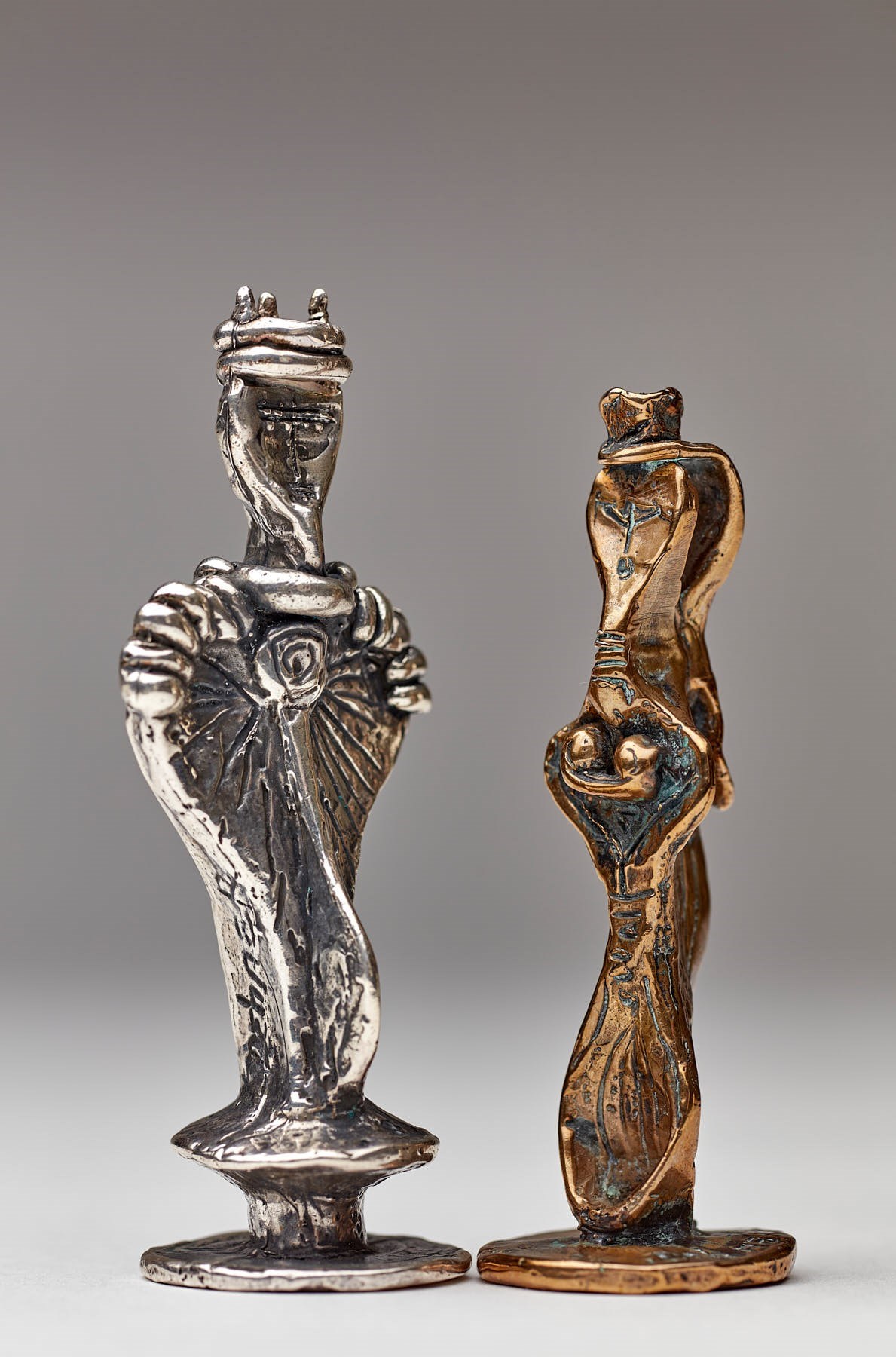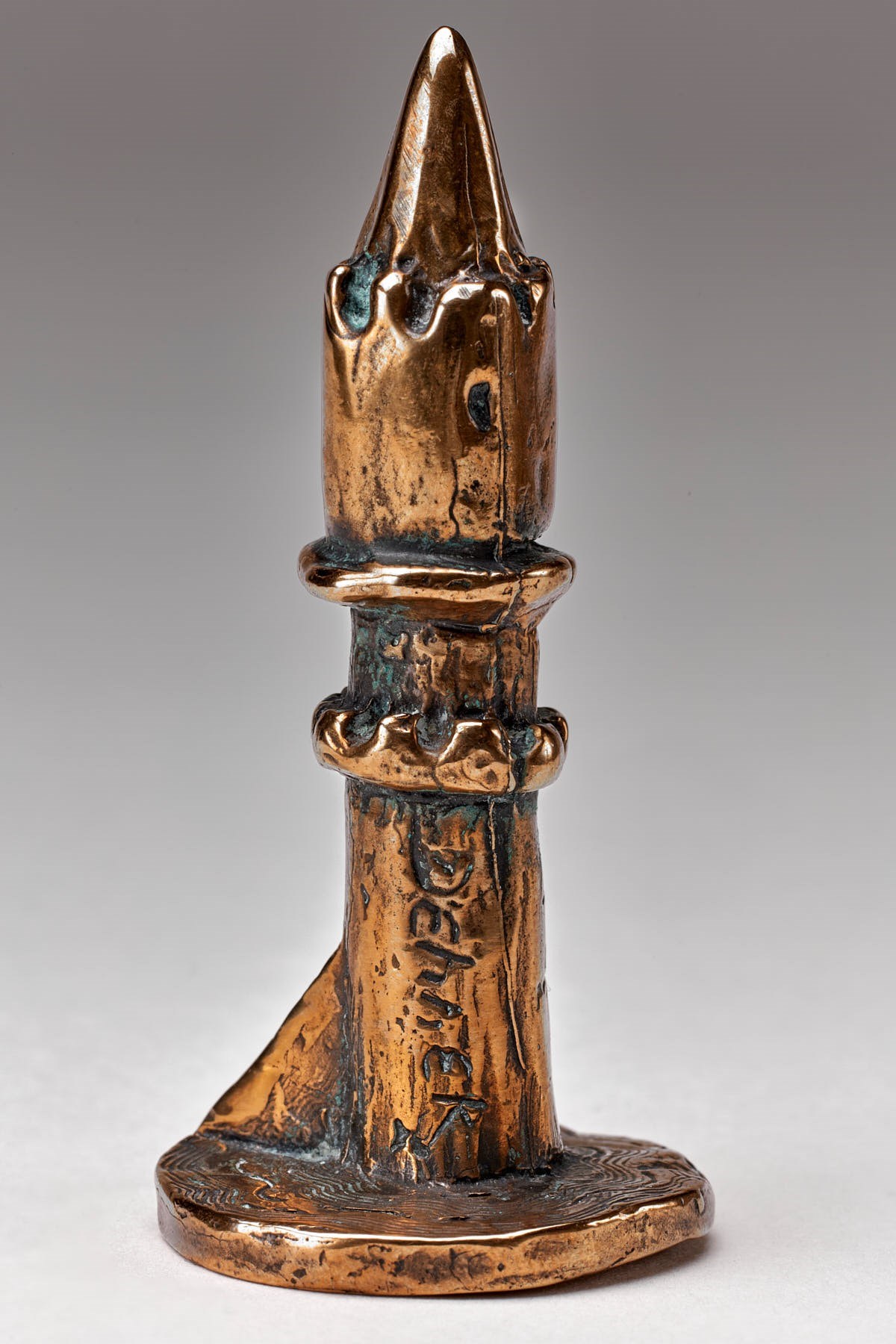 Dehner cast two original
chess sets
in silver and bronze in 1958. Her sensitivity to character, composition, and line is masterfully evident in each of the 32 pieces. The chess set is exemplary of Dehner's fusion of Constructivist principles with her interest in traditional Greek figurative sculpture. Separate elements—such as the crowns atop the heads of the King and Queen, the Bishop's pectoral cross, or the eyes of the Knight's horse—demonstrate the remarkable precision of the molds in which the pieces were cast. Each figure is at once classically balanced and clearly assembled.
Hatching and detailed lines uniquely adorn each figure, recalling the expert quality of line seen in Dehner's drawings and watercolors. The draping of robes on the three human figures, the flowing of hair on the Knight's horse, and the lapping of water on the banks of the Rook evoke a sense of viewing a three-dimensional drawing. Each piece is signed by the artist, as seen in the image of the Rook above. A pair of triangles can also be found on each figure, recalling the personal iconography Dehner employed throughout her oeuvre.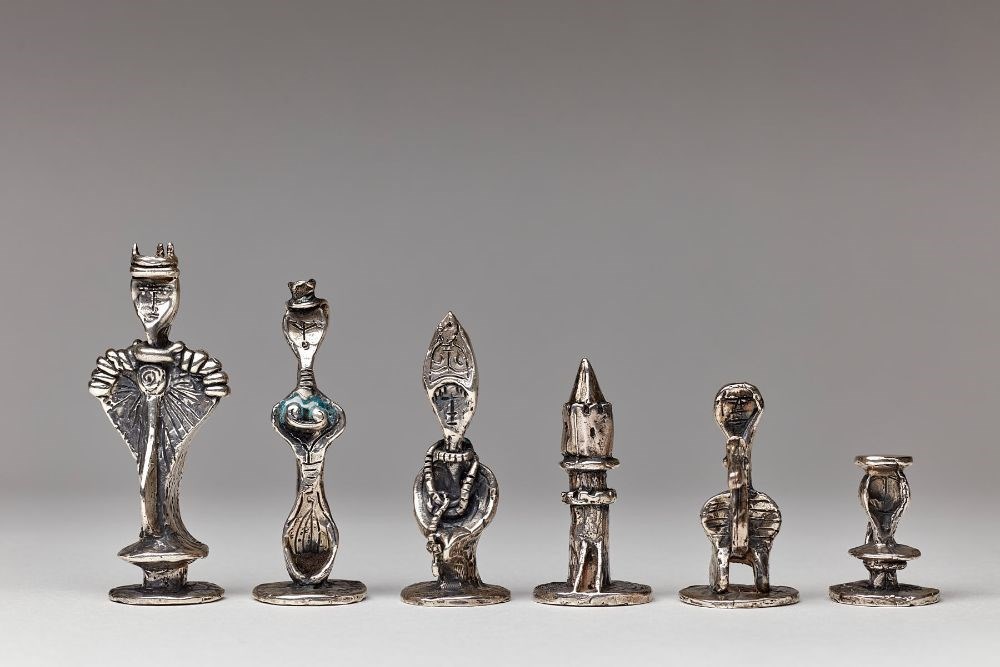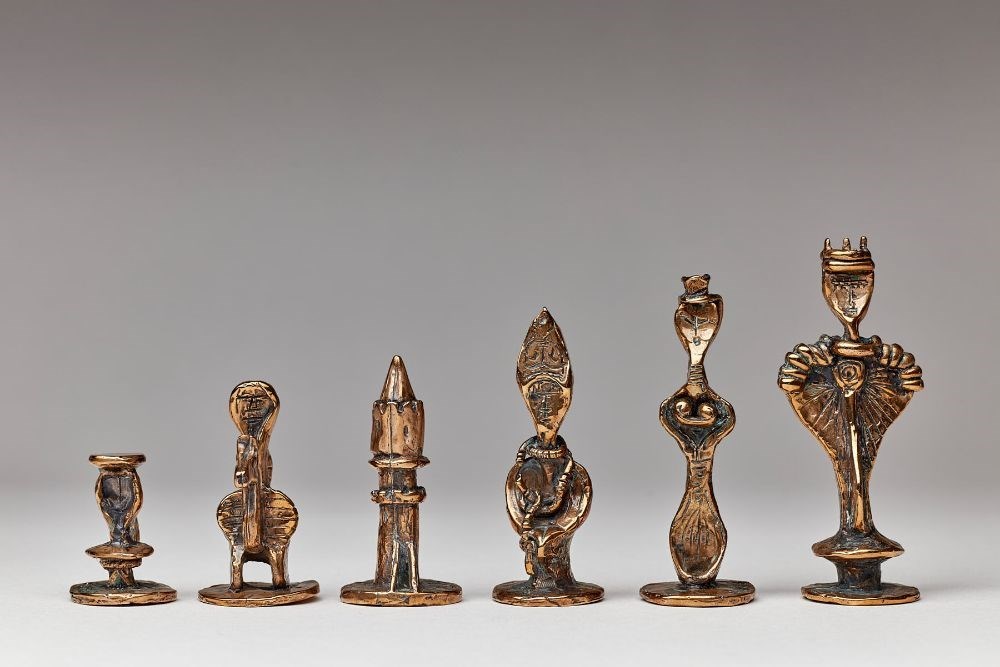 In 1993 Twining Gallery commissioned 25 pewter sets cast from molds of the original silver and bronze; however, only the two 1958 sets were made under the direct supervision of Dehner herself. Rosenberg & Co. is delighted to be able to present one of the original silver and bronze chess sets in this exhibition, which was included in her 1965 retrospective at the Jewish Museum.
*Elizabeth de Bethune interview with Dorothy Dehner, Art Journal, vol.53, no.1 (Spring 1994), 37.
A Future We Begin to Feel: Women Modernists 1921–1971 opens Saturday, June 5.
Click
here
for more information.
Rosenberg & Co.
19 East 66th Street
New York, NY 10065
212 202 3270
info@rosenbergco.com
Hours: Monday – Saturday, 10am – 6pm