Galerie Christophe Hioco - A Gandhāran Buddha head with intense expressiveness
---
31/05/2021

Dear friends, dear collectors,

Here is a face with some personality! Seen from the front, the broad forehead, the square jaw and the small mouth with a sulky expression give this Gandhāran Buddha a singular expressiveness that is surprisingly powerful and that one keeps in mind. Turned three quarters to the left or to the right, it is the finesse, the perfection and the classicism of the features resulting from the influence of the Greek world that one particularly admires.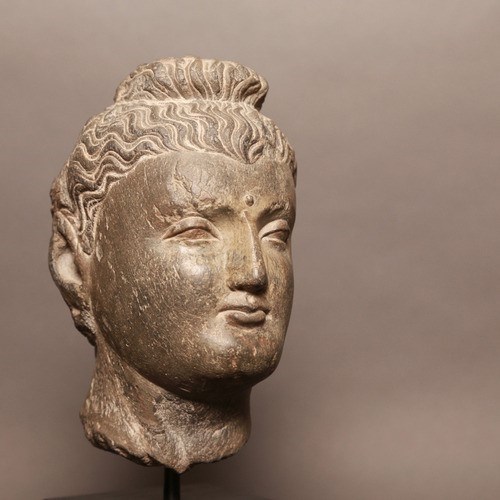 What is it about?
This schist sculpture of the Buddha, dating from the 3rd century and measuring 18 cm in height (or 7 in), is the very illustration of this fortunate fusion of the Buddhist religion and its codes with the Greco-Roman style, first imported by Alexander the Great, into this region of northern Pakistan called Gandhāra.
Discover this Buddha:
Many visuals and our explanations can be downloaded by
clicking here
.
A video to share our emotion: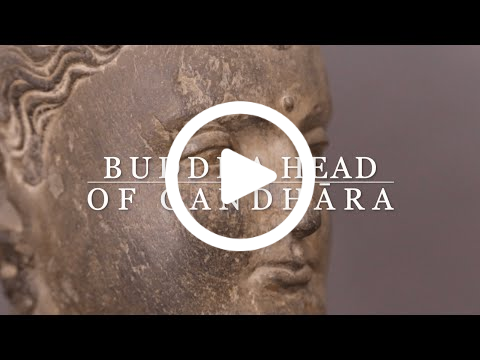 Click here
to Clément Gaësler's video presenting with clarity and vivacity the main characteristics of this superb sculpture.
Contact:
Galerie Christophe Hioco
7 rue de Phalsbourg – F-75017 Paris
Tel. +33 (0) 1 53 30 09 65 - info@galeriehioco.com -
www.galeriehioco.com
Currently by appointment only.