BERNIER/ELIADES Athens - Peter Buggenhout. Before the world has done its dirty job > 23.09.2021
---
01/09/2021
The Bernier/Eliades Gallery is pleased to present "Before the world has done its dirty job", Peter Buggenhout's first solo exhibition in Athens and the aritst's first show with the gallery.

The exhibition of Peter Buggenhout (b.1963, Belgium) in Athens shows an overview of the artist's complete oeuvre. This is the perfect occasion to discover the work and the universe of the artist.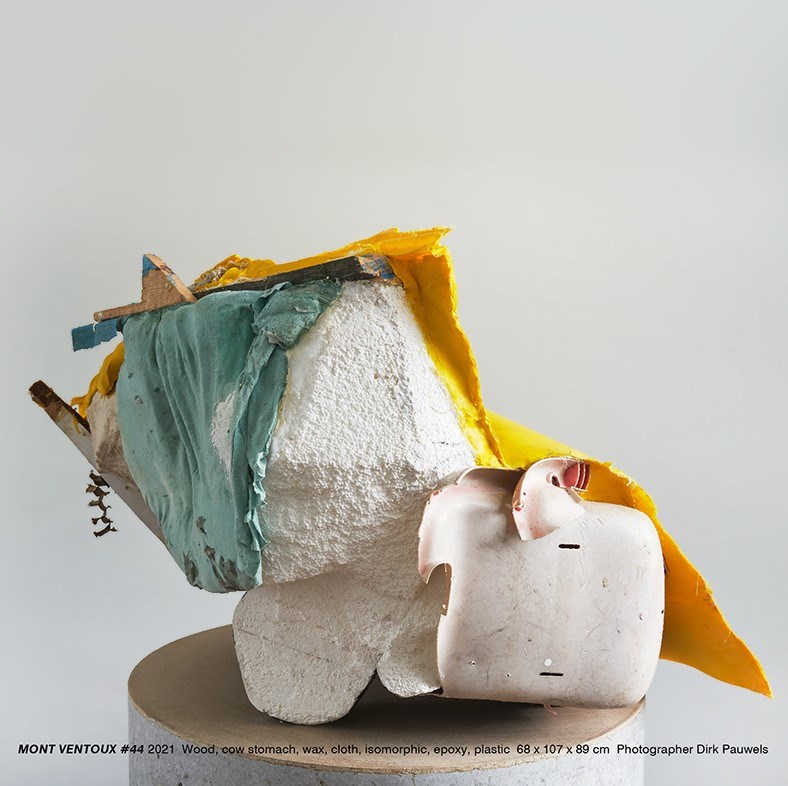 To understand this universe we need to know that the sculptures, referring to the complexity of the world are developed in series. Despite of their interaction and mutual relationship expressing an ongoing evolution, each series stands on its own pronouncing its individual identity.
'It is never my intention to create a symbolic representation of what is commonly referred to as 'chaos'. In fact, the main purpose is to undermine any semblance of symbolism. My attempt is to create a reality, analogue to that which we live in. One layer after another, the sculptures become large autonomous lumps of reality, referring only to themselves, without the least trace of simplification or symbolism. Hereby creating objects that given their complexity, are almost impossible to memorize, even for the perceptive spectator.'
Contact
Jean Bernier & Marina Eliades
11 Eptachalkou Street | GR-11851 Athens
t. +30 21 0341 3935 | m. +30 (0)694 430 4828
bernier@bernier-eliades.com
|
www.bernier-eliades.com