Galerie Christophe Hioco - Aesthetic Pleasure: impressive representation of the emaciated Buddha
---
03/05/2021
Dear friends, dear collectors,
The artwork of the week is this very rare representation of the emaciated Buddha and this is the first time we present this iconography! Images of the emaciated Buddha are indeed very rare and always spectacular. Apart from its great iconographic interest, this is a piece of very refined aesthetics that includes all the characteristic elements of this Gandhāra art that we particularly like.
A very complete file can be downloaded in PDF format by
clicking here
. This complete file includes a detailed description, photos, our condition report, comparable museum artworks as well as a reminder of our guarantees.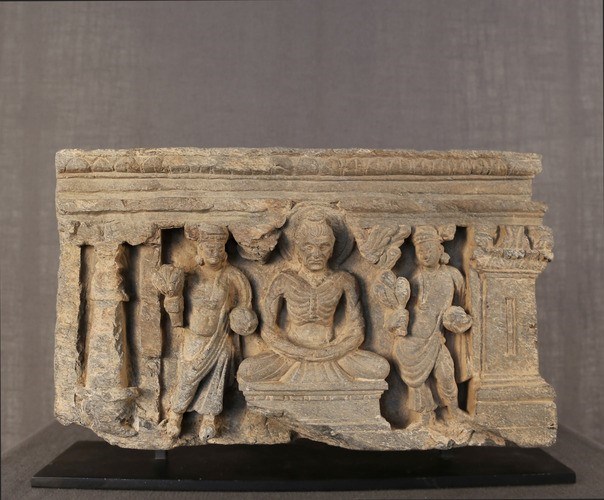 What do we like in this sculpture?
- The spectacular vision of this emaciated Buddha, pushing asceticism and the limits of his body to the extreme.
- The rarity of the scene: the image of the emaciated Buddha is well known but the steles depicting him are rare.
- The fusion of Indian and Greco-Roman influences in the service of Buddhist doctrine, all creating this absolutely unique Gandhāran art!
In this video, Anne-Laure Bodin presents this artwork whose iconography is definitely unique
(click here)
: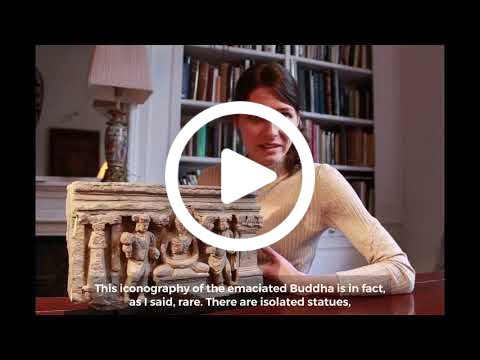 Please do not hesitate to contact us if you need any further information: info@galeriehioco.com or +33 1 53 30 09 65. All our research, all our notices, are also freely available on our website. You can see photos of the pieces, zoom in to see all the details, and read their detailed descriptions. All our catalogs are also available for free download.
You can also follow us on Instagram: @plaisir_desthete and @galerie_hioco_asian_art.
Best Regards,
Christophe & Gildas Hioco, Anne-Laure Bodin
Contact:
Galerie Christophe Hioco
7 rue de Phalsbourg – F-75017 Paris
Tel. +33 (0) 1 53 30 09 65 - info@galeriehioco.com -
www.galeriehioco.com
Currently by appointment only.