Gokelaere & Robinson - Highlight of the week : Iride lighting sculpture by Ico Parisi
---
03/05/2021
"Architecture may only be brought into synthesis with other arts if architects live and breathe elbow-to-elbow with painters and sculptors."
- Ico Parisi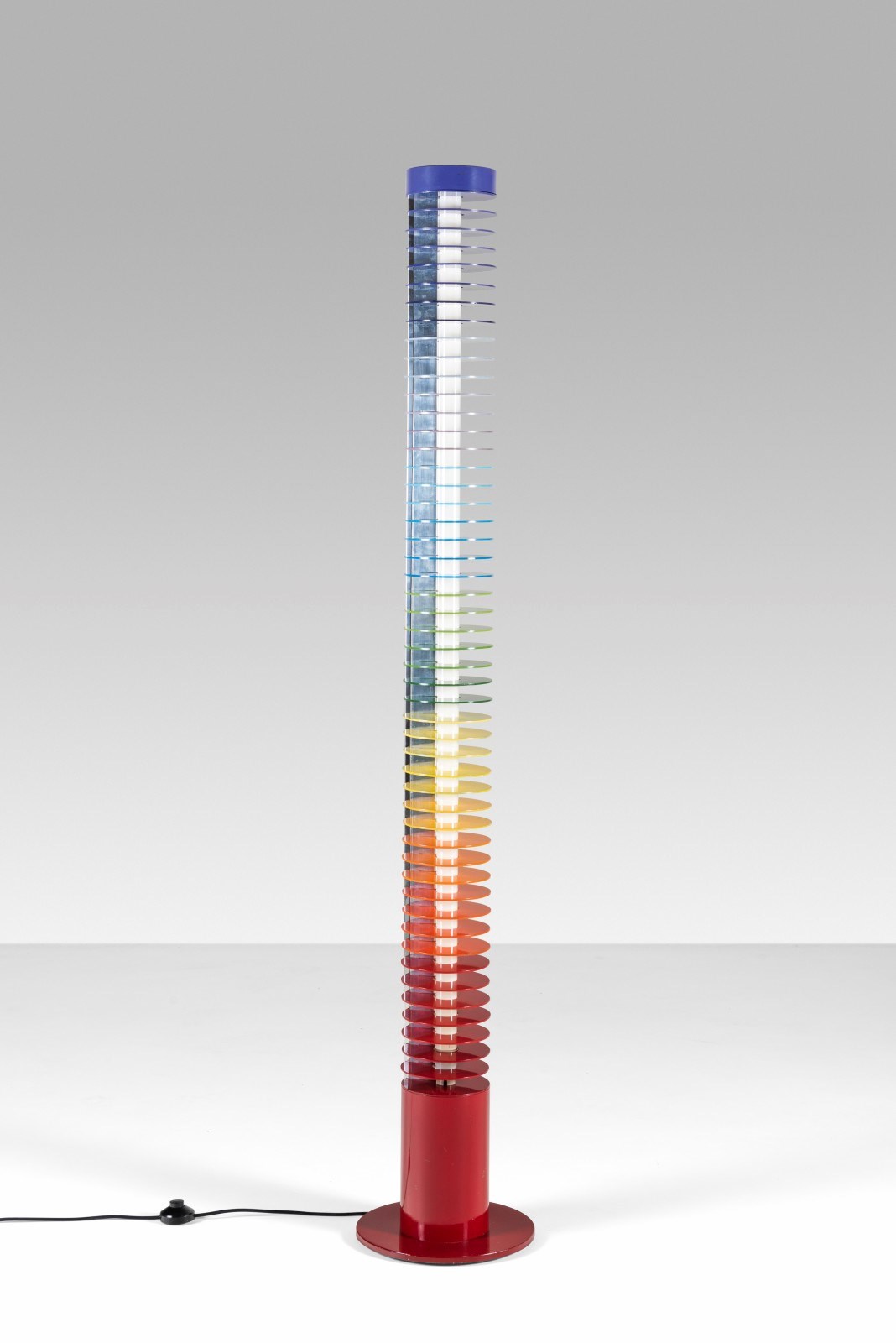 Ico Parisi - 'Iride' floor lamp , c. 1970
Painted aluminium, stainless steel, painted steel
height 179 cm - height 70 1/2 in
Manufactured by Lamperti, Robbiate, Italy

Iride in Italian means iris in English. Just like the iris circles the pupil in the eye, the colorful disks composing this lamp encircle the vertical neon light rod. The name of the fixture itself highlights its visual qualities.

A functional sculpture lamp

The playful Iride floor lamp embodies Parisi's fascination for the integration of design, art and architecture. In this case, the lamp echoes the structural rigidity of its architectural surroundings by its verticality and its durable materials.

The aluminium and steel cylindrical structure creates a functional piece with an incontestable sculptural appeal and a very irresistible pop art sensibility that contribute to the particularly amusing aspect of the fixture.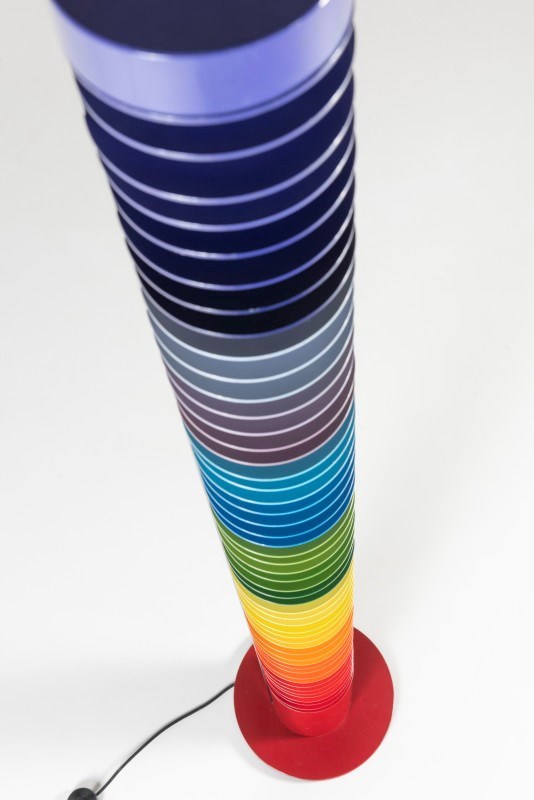 About Ico Parisi

A leading figure of design in the immediate post-war period, Ico Parisi (1916-1996) contributed to the « Renaissance » of Italian furniture design. He claimed his interest in all forms of arts and never wanted to be confined to only one discipline. He pursued his creative activities in design, architecture, painting, filmmaking and photography during more than 50 years of career.