Galerie Sismann - Renaissance, France – Italy (1500-1600) - 25.03 > 30.04.2021
---
25/03/2021

Renaissance, France – Italy (1500-1600) marks the second phase of the ambitious journey initiated by Galerie Sismann to explore European Old Master Sculpture. After a first event dedicated to Gothic sculpture, this Spring Gabriela and Mathieu are offering art amateurs and enthusiasts opportunity to discover the multiple variations of Renaissance Art between France and Italy.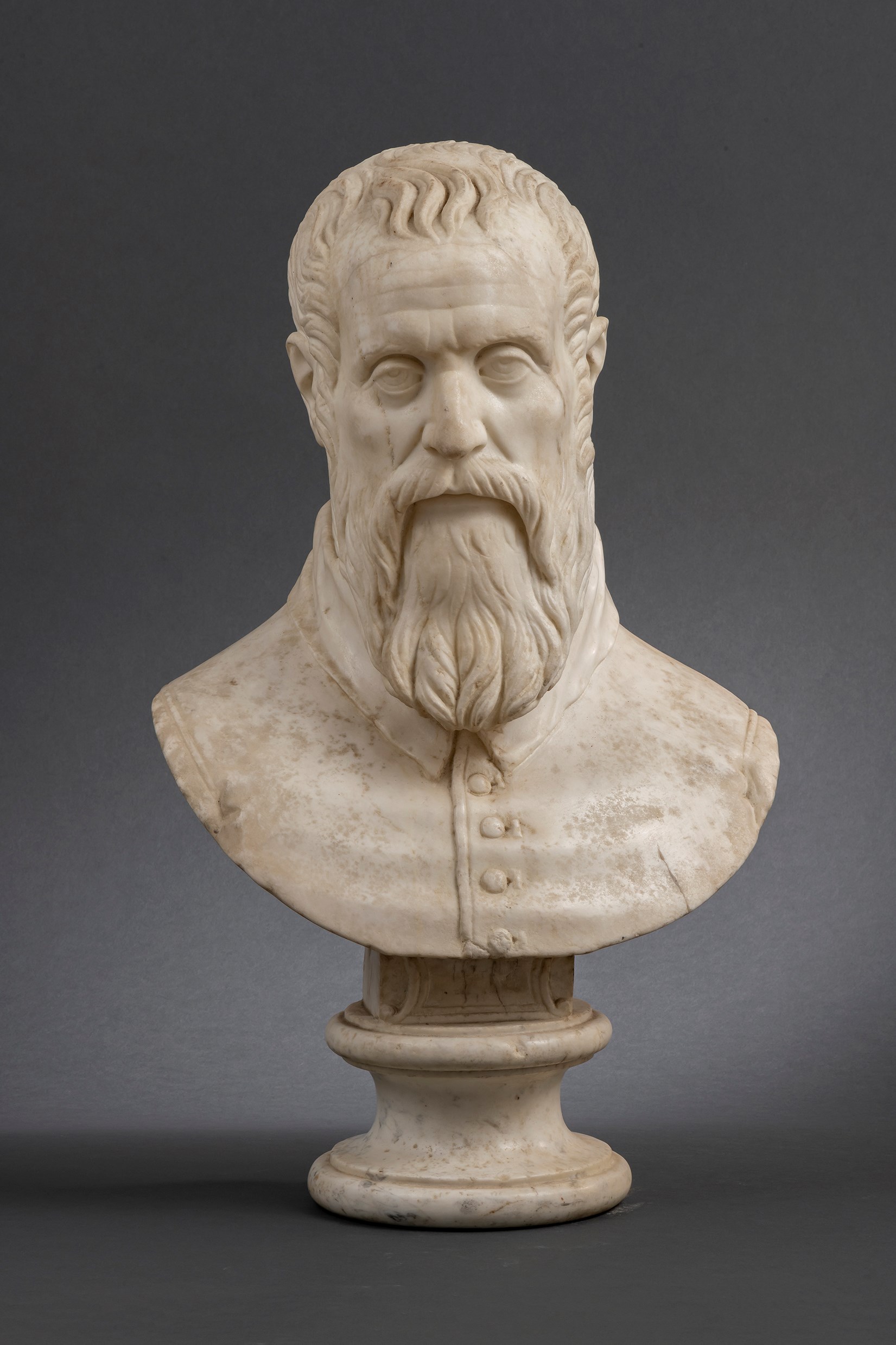 Unpublished portrait of the Doge of Genoa
Battista Cicala Zoaglio (1485-1566)
Marble, Genoa, V. 1560-1565
H. 50 cm (67 cm with foot)
Our visitor will begin their peregrination in France where the Gothic tradition persisted in some regions during the first half of the 16th century and was enriched by the first Renaissance innovations imported from Flanders and Italy. The co-existence of these two syles in pieces such as these gradually gave way to the full blossoming of Mannerist art which developed in France under the impetus of the great Fontainebleau site. We will then take the road to Italy, cradle of the Renaissance, where it peaked in the 16th century.
Selected works from the Sismann collection will illustrate the abundance and variety in this geographical space of themes and forms developed by artists who strove to bring the Renaissance ideals to life, while expressing their dreams, their ideals, and their values. This exhibition will therefore be an opportunity to discover, or rediscover, some of the genius artists of the Renaissance:
Rossellino
,
Domenico Gagini
,
Girolamo Campagna
, and
Giovanni Battista da Corbetta
. These are only a few names in a long list of artists and works we will present to you.
Finally, the last section of the exhibit is an invitation to enter Galerie Sismann's studiolo, a personal recreation of the cabinet of the Renaissance amateur where more intimate works engage in reflection and contemplation. Now taken out of their context, all these works are an invitation to travel and urge us to dream of the dazzling time of their creation.
Flip through the
catalogue
here
.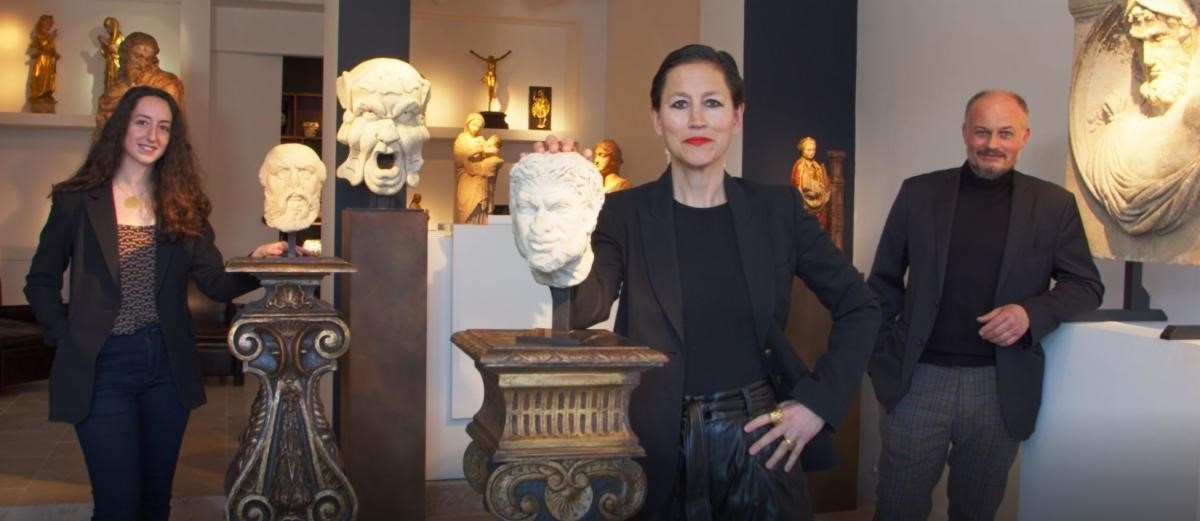 To view our
first video of presentation
, please click on this
link
.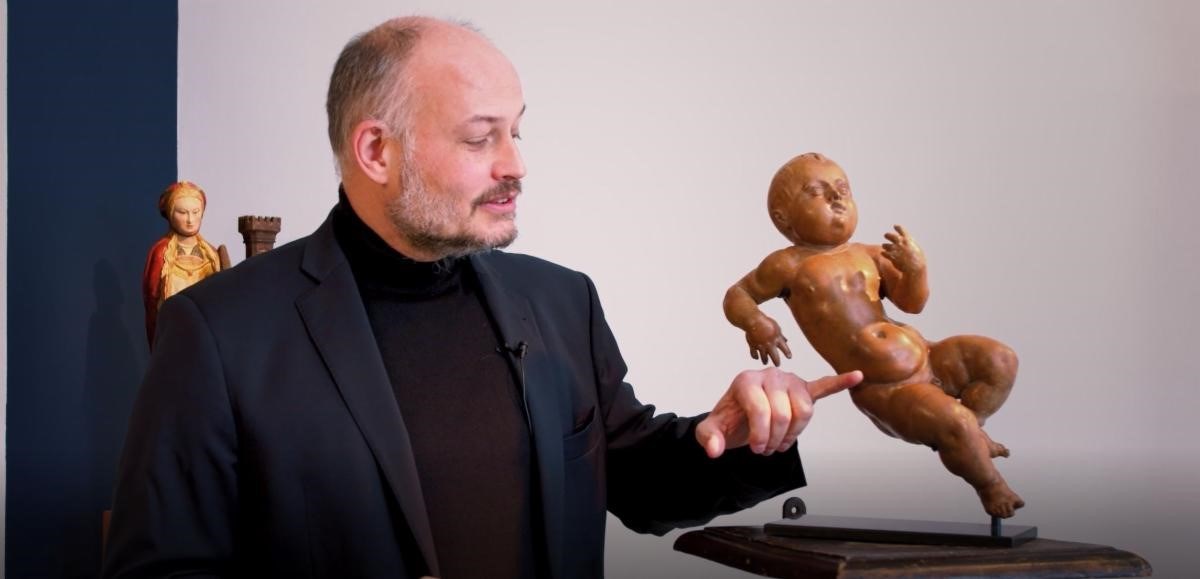 To view our s
econd video of presentation
(with Mathieu Sismann), please click on
this link
.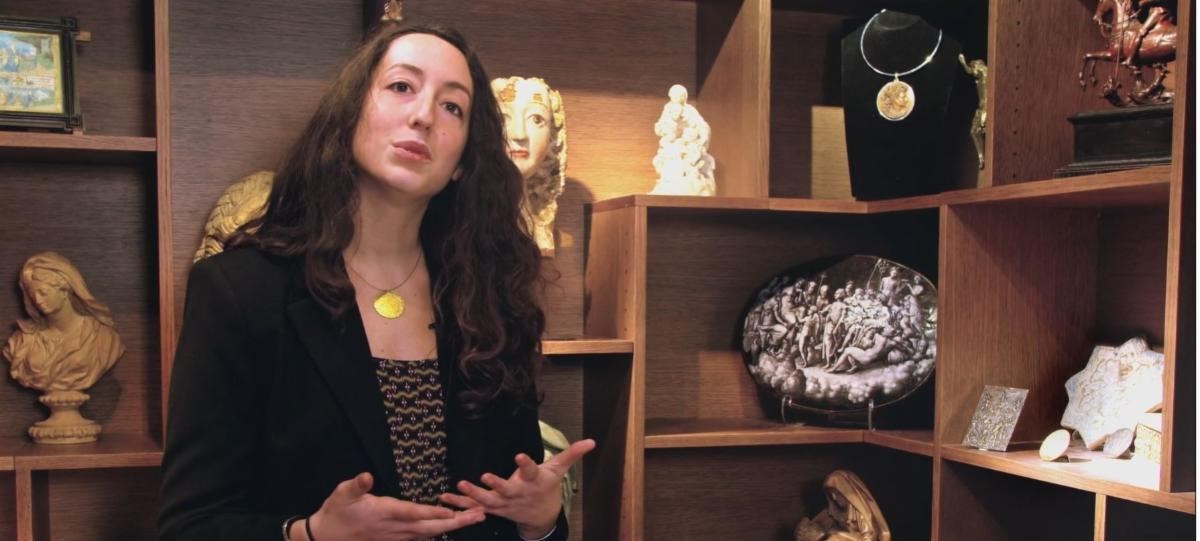 To view our
third video of presentation
(with Mathieu Sismann), please
click on this link
.
During the lockdown, Galerie Sismann continues its activity and notably offers private work displays or video recordings upon request. We invite you to follow our website and social media platforms and to explore our publications online.
Our team remains available by e-mail or phone. Do not hesitate to contact us !
Contact :
Galerie Sismann
33, Quai Voltaire – FR-75007 Paris
Tel. 01.42.97.47.71 – Mob. 06.14.31.73.72 - 06.14.75.18.69 - galeriesismann@aol.com -
www.galerie-sismann.com