Brame & Lorenceau I A month with an artist: Alexander Calder, Composition 1942
---
15/02/2021
A month with an artist:
Alexander Calder, les années 40,
Composition 1942
On the occasion of our online presentation 'A month with an artist', this February we are pleased to focus on Alexander Calder's 1940's gouaches.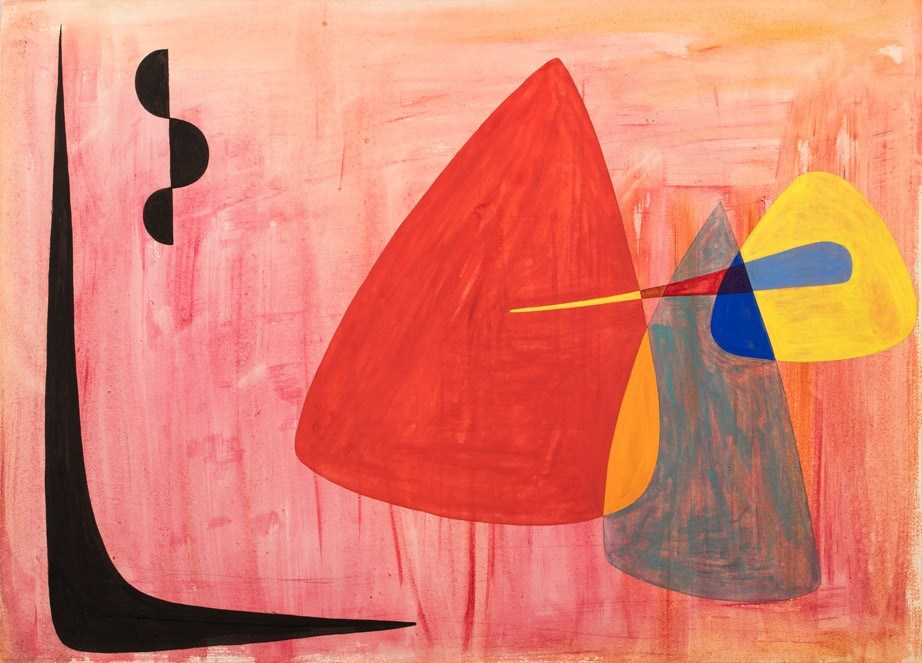 Alexander Calder (1898-1976)
Composition 1942
Gouache and ink on paper
55,8 x 77,5cm - 21''7/8 x 30''1/2
During this period, Calder pursues his abstract aesthetics which he developed a decade earlier both in his sculpted and graphic design, introducing primary colors to his compositions.
His subjects are mainly dedicated to cosmogony, and describe celestial geological surfaces, or floating structures reminding of asteroids or planets.
Through them, the artist questions the notion of space and gravity, the previous being fundamental themes of Calder's work which he will develop throughout his career.
In a parallel to XXth century's major scientific researches and spacial discoveries, Calder explores in his compositions outerspace representations through his very own imagination.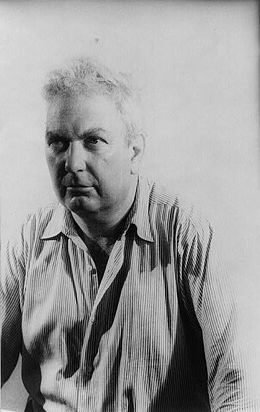 Portrait of Alexander Calder, 1947 July 10
Carl van Vechten — Van Vechten Collection at Library of Congress
Contact:
Brame & Lorenceau
68 boulevard Malesherbes - 75008 Paris - Tel. +33 1 45 22 16 89
contact@bramelorenceau.com -
www.bramelorenceau.com