Axel Vervoordt Gallery - Yun Hyong-Keun  / Kimsooja - EXTENDED > 20.02.2021
---
04/11/2020
Axel Vervoordt is pleased to announce two exhibitions that are being held at Kanaal from October 24th, 2020, till January 9th, 2021.

Installed in the Patio Gallery is an exhibition by Yun Hyong-keun (1928-2007), which is the gallery's second solo presentation of the Korean painter's work in collaboration with the artist's estate.

Following Yun's successful retrospective exhibition held at Palazzo Fortuny, Venice, in 2019, Axel Vervoordt Gallery is proud to feature this major exhibition again in Europe. The exhibition focuses on the Korean artist's works from the 1990s, featuring 14 paintings of which 9 large ones and 5 smaller.

Simplicity and pureness. Yu wanted to capture the essence of nature in his painting. Honesty and truthfulness were translated into muted, receded colour, and simple compositions of bold square-shaped colour fields. Yun reduced his palette to only two types of colours: burnt umber referring to the earth and ultramarine referring to heaven. The space between the two flanking columns, painted with the mixture of the two paints, is empty yet full, as in Dutch word, 'vol-ledig'.

"Soil, trees, and rocks are what's beautiful. Without question, they're simple and tower over anything produced by people, no matter how skillfully made."
Yun Hyong-keun in his diary on July 10, 1990.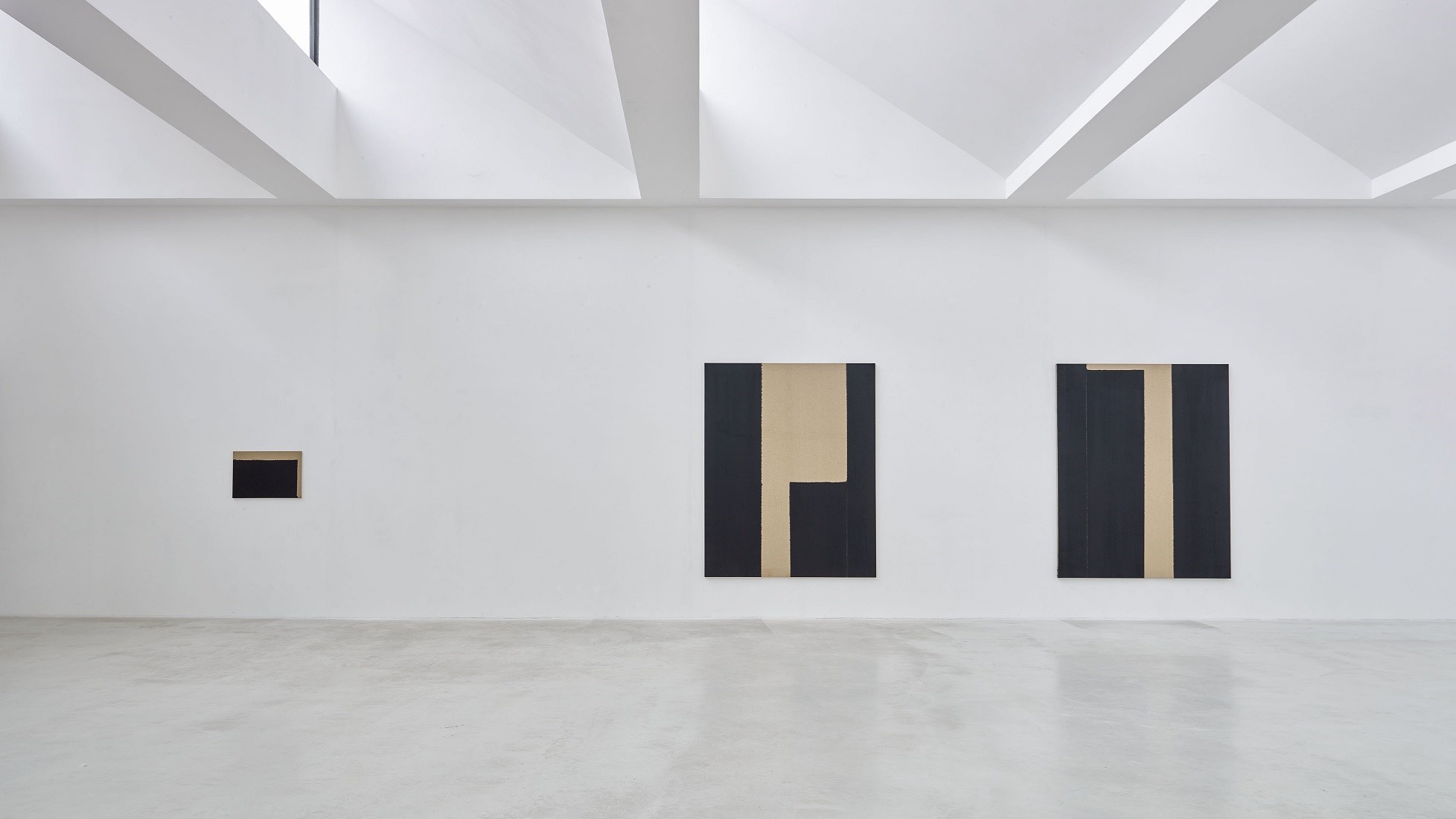 Kanaal's Terrace Gallery hosts the exhibition Planted Names by Kimsooja.

Dozens of names woven in white thread appear at the surface of four black carpets, in homage to those that were enslaved at the Drayton Hall plantation in South Carolina, USA. A symbol of the weaver's arduous work and of the enslaved peoples' labor, the carpets, through their ability to be moved, bent, or flattened, echo the maltreated bodies of the plantation workers. The carpet, according to art historian Sergio Bettini the ''house of the one who has no house'', is for Kimsooja a heterotopic space. It is a place that is both bounded and multiple, at once a dwelling, a stela, and a site of commemoration.

Shown for the first time as a complete installation in Kanaal's Terrace Gallery, Planted Names will dialogue with the video work Bottari – Alfa Beach, recorded in 2001 on the Nigerian coast where enslaved people were once traded and deported for unknown horizons; and with the installation Bottari, bundled textiles reminiscent of displacement and migration. According to Kimsooja, ''homeland is not a topographically definable place, but a state of consciousness and belonging.''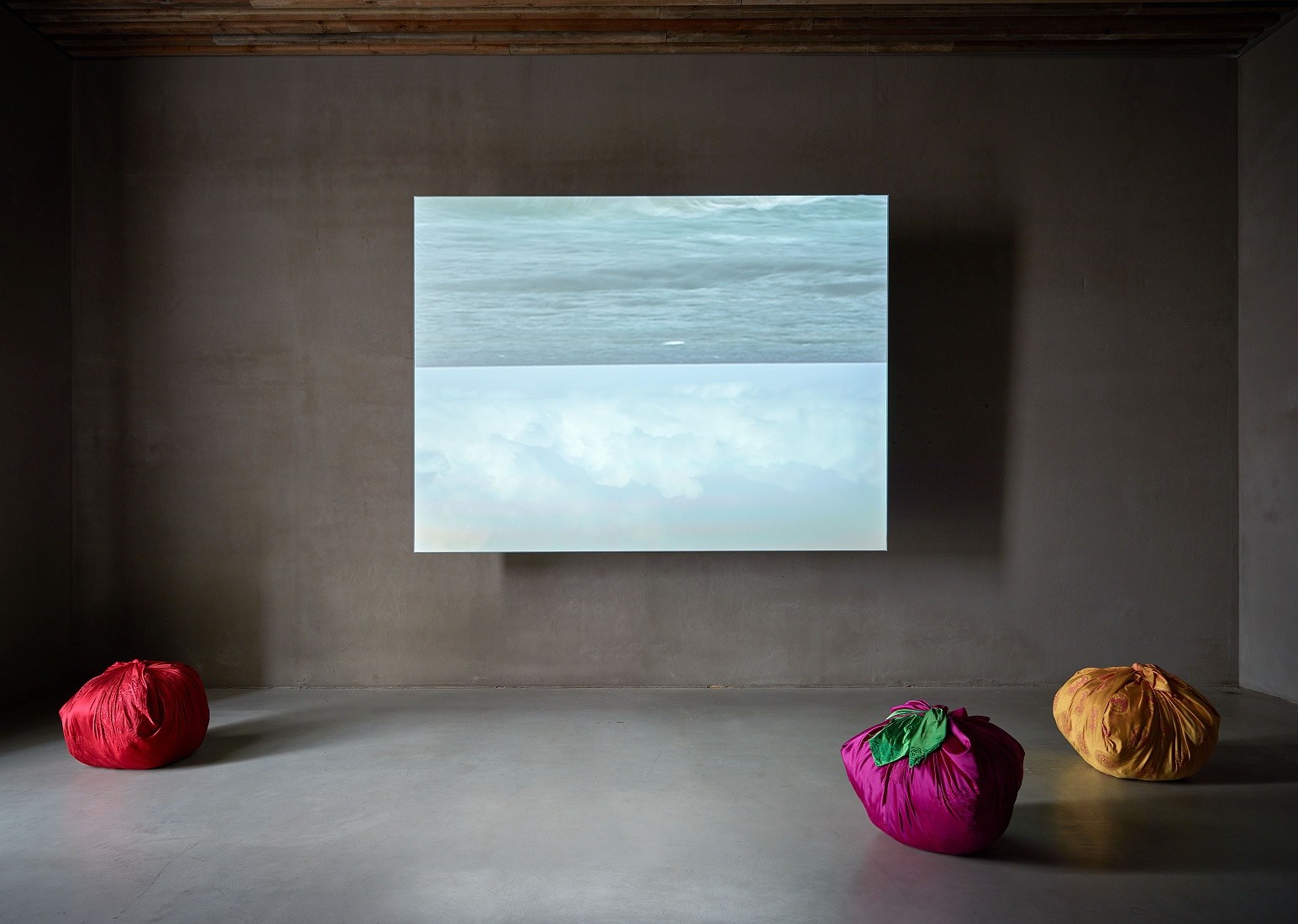 Both exhibitions open every Saturday 11 am – 6 pm; Thursday and Friday on appointment.
Contact
Axel Vervoordt Gallery – Kanaal
Stokerijstraat, 19 – BE 2110 Wijnegem
https://www.axel-vervoordt.com/gallery