Brun Fine Art - Virtual Exhibition Mangiaterra & Marcucci: Urbino Origins - 29.10 > 13.12.2020
---
02/11/2020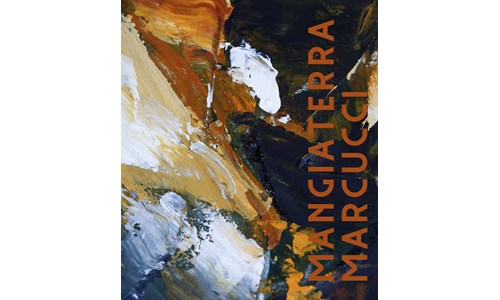 Brun Fine Art invites you to visit the
online viewing room
and
virtual exhibition
Mangiaterra & Marcucci: Urbino Origins
. The online exhibition forms a virtual companion to the physical exhibition currently held at Raphael's birthplace, the Casa Raffaello in Urbino (24 October - 13 December).
In the year marking the 500th anniversary of Raphael's death, the exhibition Mangiaterra Marcucci. Dal principio urbinate will be held in Urbino in the museum housed in Raphael's childhood home. Promoted by the Accademia Raffaello and the Fondazione ARL, the exhibition is sponsored by the Accademia di Belle Arti, Urbino, the Region of Marche and the City di Urbino. In view of its new cultural policy, Brun Fine Art is also contributing to this important local institutional initiative, curated by Alberto Mazzacchera. The exhibition catalogue and all of the works in the show can be viewed below.
The foundation of the Fine Arts Academy of Urbino, the first in Marche, in 1967 was a formidable, wide-ranging advance on the front of educational modernisation in the artistic disciplines. This took place in one of the cities symbolic of the Italian Renaissance, hometown of Raphael (1483 – 1520) and crossroads of the greatest artists of the time.
Writing about the first decade of the academy's life, Toni Toniato, who had experienced it as an instructor, observed that "the Urbino Academy was, in the alternate turbulence of the protest and of the post-protest, a utopia in large part brought to fruition, since the imagination had risen at that time to govern the Urbino Academy, as a form of the power of artistic creativity itself".
At the end of the 1960s, Bruno Marcucci from Cagli (Pesaro and Urbino) arrived at the Academy, followed soon after by Bruno Mangiaterra from Loreto (Ancona). The two students did exactly what Concetto Pozzati (director of the Academy) was imagining when he wrote in 1972 "Our shared effort is to stimulate and build an interdisciplinary space […] so as to contribute to the training of the artist understood as technician/professional and 'intellectual'".
The two artists' works from the 1970s are highly emblematic and representative of the cultural climate that surrounded them in Urbino and the teachings they voraciously absorbed. The recent works of both artists are on view next to the first gallery, which features an homage to Pier Paolo Calzolari (the two students' teacher at the time).
All the works part of the exhibition are currently available for purchase.
You can also flip through the catalogue
here
.
For further information
Please contact us at +44 7378152823 or info@brunfineart.com
Brun Fine Art
38 Old Bond Street London W1S 4QW