Baronian Xippas - Lionel Estève / Seyni Awa Camara / Tessa Perutz > 24.10.2020
---
04/09/2020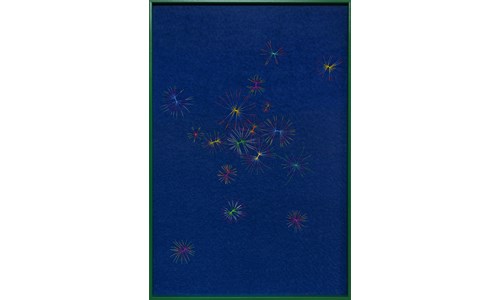 The Baronian Xippas Gallery is pleased to present three solo shows:
Lionel Estève. A simple story
Seyni Awa Camara. Maternities
Tessa Perutz. Sand castle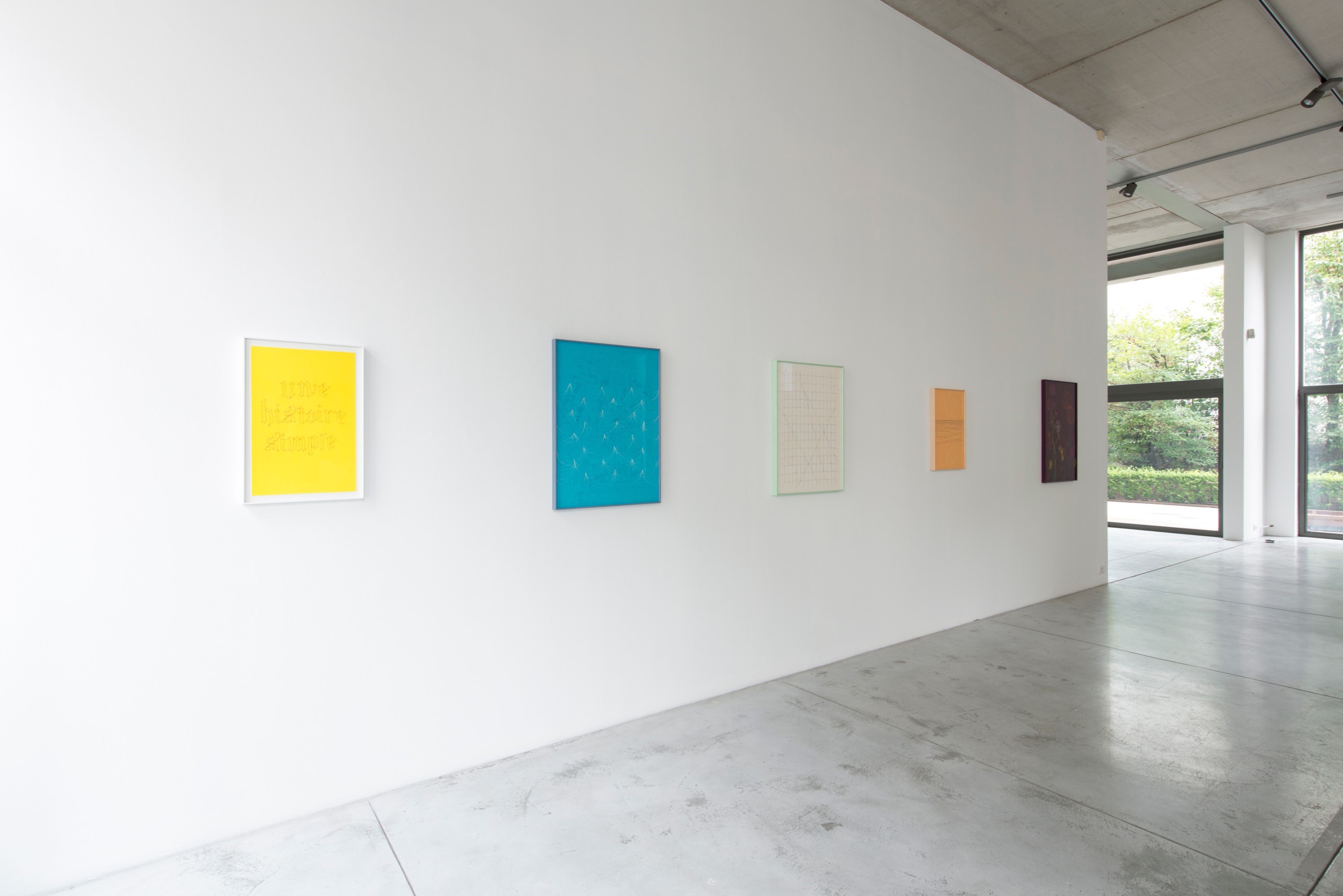 Lionel Estève

Whether figuratively or abstractly, Lionel Estève's delicate visions are generally inspired by patterns that he finds in the organic world of nature and his own sensual experiences - the initial sources of this unbridled creativity. He has spent the last thirty years discovering different materials and manual techniques such as working with glass, frescoes, ceramics, watercolour, collages, and sculpture in all its forms. He also explores a wide range of non-academic techniques that he himself has more or less invented in order to create assemblages, sculptures, mobiles and installations. His unclassifiable 'mixed-media' approach eludes the current rhetoric in the world of contemporary art and he prefers to evoke a feeling of absolute beauty. Like an illuminator working on a manuscript, Lionel works at reaching beyond the simple surface of things thanks to a sense of wonder that the presence of his works provokes with their joyous artifices.

"I wanted to do something simple, like tell a story and for the story to be accessible to everyone. In order to tell a story with images, the images themselves should not be too enigmatic, so that they are comprehensible and so that they seem to follow on from one another rather like the sequences of silent films. This exhibition is made up of a series of 21 drawings. They are drawings that I have made as well as I could by twisting, welding, painting metallic threads. They are the drawings of a sculptor. Even though each drawing is autonomous, they form a kind of series, in an order so that the narrative can run its course, so that there is an imagined protagonist and so that there is magic afoot. Like all stories, this one is a moment to lull the well-behaved children that we have become."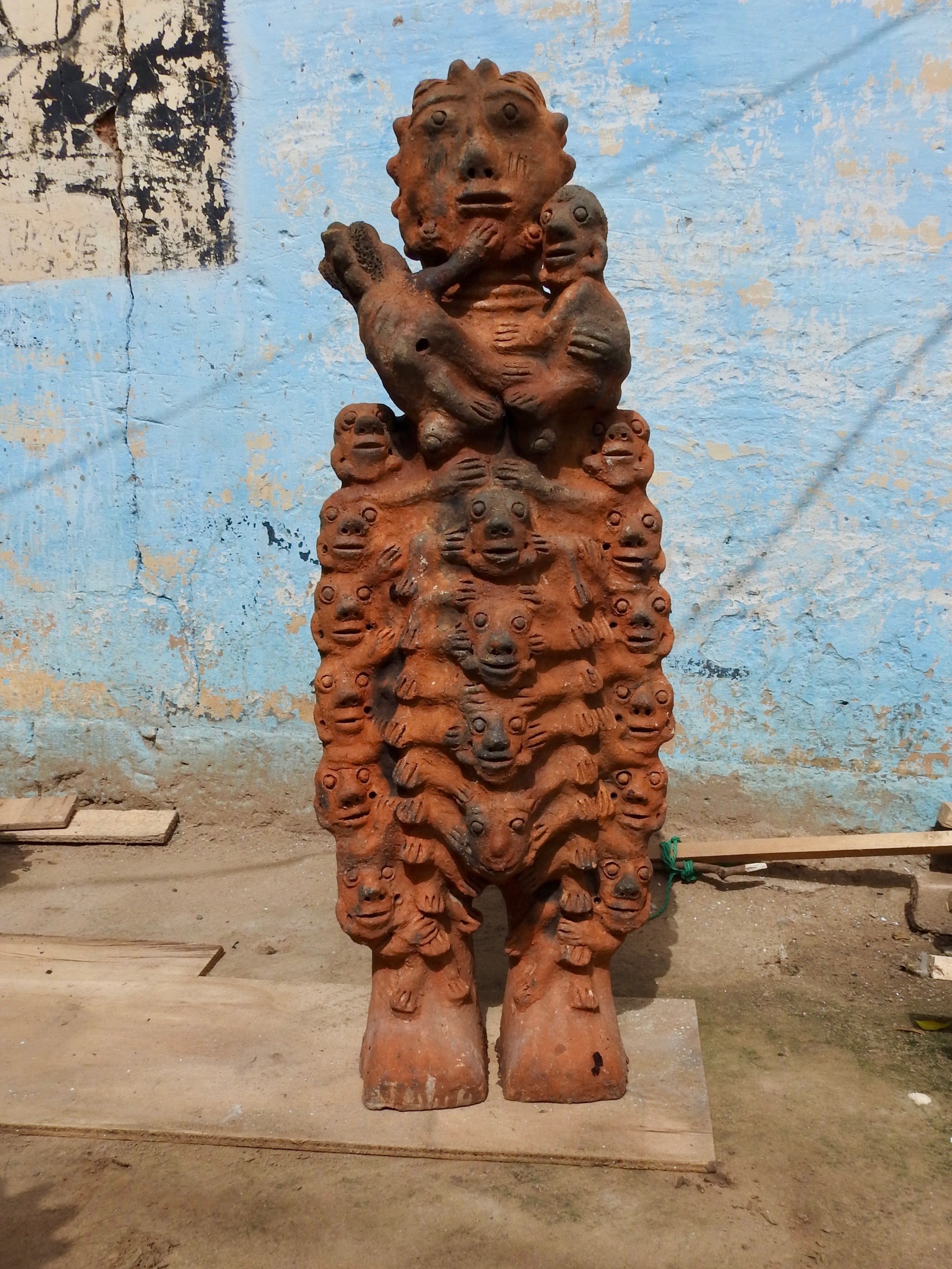 Seyni Awa Camara

Seyni Awa Camara's mother introduced her to traditional pottery techniques when she was just a child but her artistic work rapidly became a far cry from the utilitarian nature of objects moving into a confirmed aesthetic research into form and content.

Seyni Camara's creations are the result of a long process. She always begins by making sacrifices to the spirits and expresses her wish for them to reveal to her in a dream the forms that she should represent in her statuettes. The next morning, the artist locks herself in her studio and begins to create models based on the shapes that appear inside her head. After preparing the clay, Seyni Camara begins the work of gradually giving shape to the images and characters that populate her mind. It takes her more than ten days to produce some of the sculptures that have complex shapes. The final process of firing the clay is carried out according to an ancestral method; the sculptures are first fired over a wood fire for more than three hours, before being immersed in their hot state in a liquid obtained from putrefied pods of trees. This final stage lends the sculptures their colour and robust quality.

The sculptures of Seyni Camara very often represent pregnant women, maternal figures surrounded by lots of children. Her creations are possibly an outlet, a revelation of the dramatic nature of her intimate thoughts: an animist imagination inspired by nature, local tales and that revolves around the themes of motherhood and sexuality.

Seyni Awa Camara was born in around 1939 in Diouwent near Oussouye, in Casamance. She lives and works in Bignona, Senegal. She participated in the exhibition "Magiciens de la Terre" at the Pompidou Centre in 1989. Her works have also been shown at the Venice Biennale, the Museum of Fine Art in Houston and the Pinacoteca Giovanni and Marella Agnelli in Turin. In 2015, Fatou Kandé Senghor directed a documentary film, Giving Birth (Donner Birth) that was presented at the Venice Biennale. This documentary is one of the few testimonies to reveal the complexity of Seyni: her shy extravagance, her artistic eccentricities. Although she loves flashy accessories, Kung Fu films and wears some unusual clothes, there is a gentle and light side of this great woman waiting to be discovered.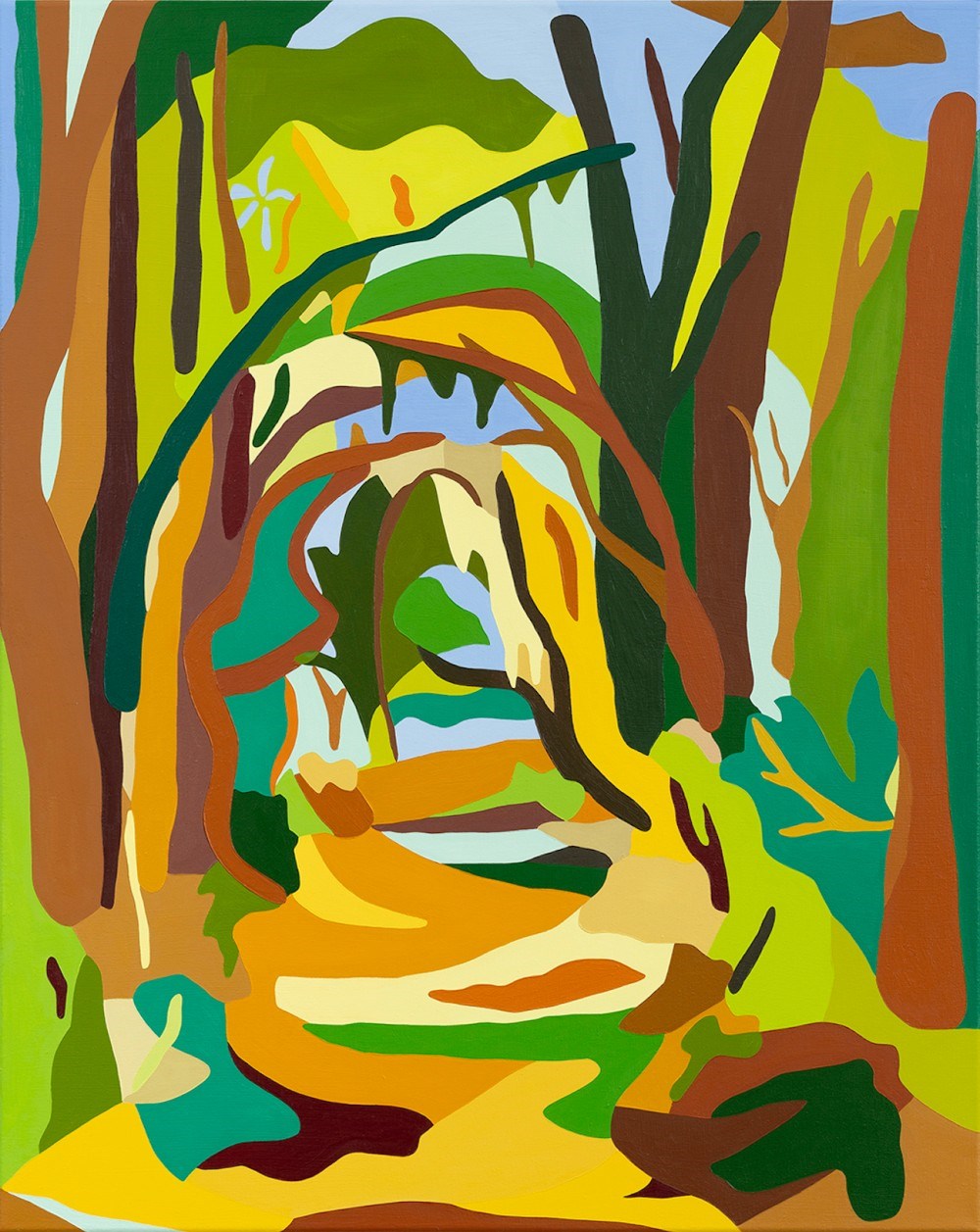 Tessa Perutz
Tessa's work infuses many recurring materials and motifs: gingko trees, the hibiscus flower, eucalyptus, lavender. Their healing characteristics are attributed to a subtle but omnipresent reflection on the notion of life and death, on regeneration.

A myriad of materials and techniques arose, her subject matter expanded radically. The lavender is now used in her drawings – the meticulously glued lavender flowers trace out continuous lines, building up her iconic and opaque flattened sceneries. There are works on paper, arranged on mirrors and various other surfaces. There is a carpet made up of what seems to be hundreds of painter's palettes. There is a bench with bold angles and homemade red lacquer finish. There is sand in the paint. Watercolours. And suddenly, there are people. A landscape of bodies. Abstraction with human forms.

"I paint to explore how things are linked to nostalgia and how they feed back into one another, symbiotically. This idea of redoing things, of growth, is perhaps why seriality is so present. It's about constantly reexperiencing, to sink deeper and contemplate."

CONTACT
2 Rue Isidore Verheyden
B-1050 Brussels
T +32 (0)2 512 92 95 I info@baronianxippas.com I
baronianxippas.com