DIE GALERIE - Unsere Lieblingsstücke I Our Favourites > 28.10.2020
---
02/09/2020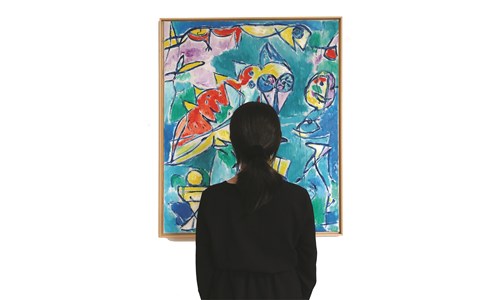 With its exhibition
Our Favourites
, DIE GALERIE presents a brand new and manifold view of its gallery programme. On this occasion, the gallery team of art historians will be curating a joint exhibition for the first time, in which each member will be able to set his own personal focus and display his ´favourite pieces´ in a selected room, thus creating very different ensembles and providing personal insights into individual ways of approaching art.
After all, one of the most outstanding, immanent characteristics of art lies in its individuality. There is no right or wrong in art, for it goes far beyond the objective, purely technical virtuosity of the artist. The messages that an artist or an entire group of artists aims to convey through their works, the philosophies, ideas, concepts and visions that shape their inner world, are of much greater importance. And yet art is not only about its creation, but rather about its reception, about the feelings and emotions that a certain work of art can evoke in each of us, as well as personal experiences that connect the work of art and the individual in a unique way. Each person's own history, individual preferences and ideals ultimately affect their perception of art. With this consciousness, DIE GALERIE dedicates this exhibition precisely to the subjective view within the contemplation of art.
Viewed from four different angles,
Our Favourites
, with works ranging from classical modernism to contemporarty art, presents important artists such as
André Masson
,
Max Ackermann
,
Karl Otto Götz
,
Carl-Henning Pedersen
,
Johannes Heisig
and
Klaus Zylla
.
Discover the video
here
DIE GALERIE GmbH - Grüneburgweg 123 - 60323 Frankfurt am Main
http://die-galerie.com/en/news/