Axel Vervoordt Gallery - Ida Barbarigo and Chung Chang-Sup > 19.09.2020
---
01/07/2020
Opening New Exhibitions: Ida Barbarigo
Self-portraits / Cose the incantano
and Chung Chang-Sup
Axel Vervoordt Gallery is pleased to announce the opening of two new exhibitions at Kanaal on Saturday, July 4th.
Join us for the reception in honour of Ida Barbarigo and Chung Chang-Sup from 11 am — 6 pm in Wijnegem.
Please confirm your presence at info@axel-vervoordt.com.
Axel Vervoordt Gallery is pleased to present the exhibition, 'Ida Barbarigo - Self-portraits / Cose the incantano', which occurs during what would have been the artist's 100th birthday. For this exhibition of Ida Barbarigo (Venice, 1920 - Venice, 2018), a selection of paintings and drawings from two enigmatic series, which are lesser known to the public, but which represent important themes in her oeuvre, have been selected.
The first series is comprised of self-portraits -or autoritratti- that were painted in the 1980s-90s. The works expose layers of the artist's personality, while conveying aspects of melancholy, a dark side that's mysterious, yet fascinating. The second series is a group of works from the mid-1970s that Barbarigo entitled, 'Spellbinding or Enchanting Things' and 'The Beaches of Orpheus'.
Both series are based on intensive research and personal introspection, while revealing how the artist's layers of flowing, dripping lines approach an enchanting abstraction.
Axel Vervoordt Gallery is pleased to present a solo exhibition of Chung Chang-Sup (Cheongju, 1927 - Seoul, 2011). The exhibition features works from the artist's forty-year quest to master his technique with tak, a natural material that's made from the inner bark of the mulberry -a native tree in Korea. Works from Chung's three most important series, Return, Tak, and Meditation (in chronological order), are juxtaposed in the installation.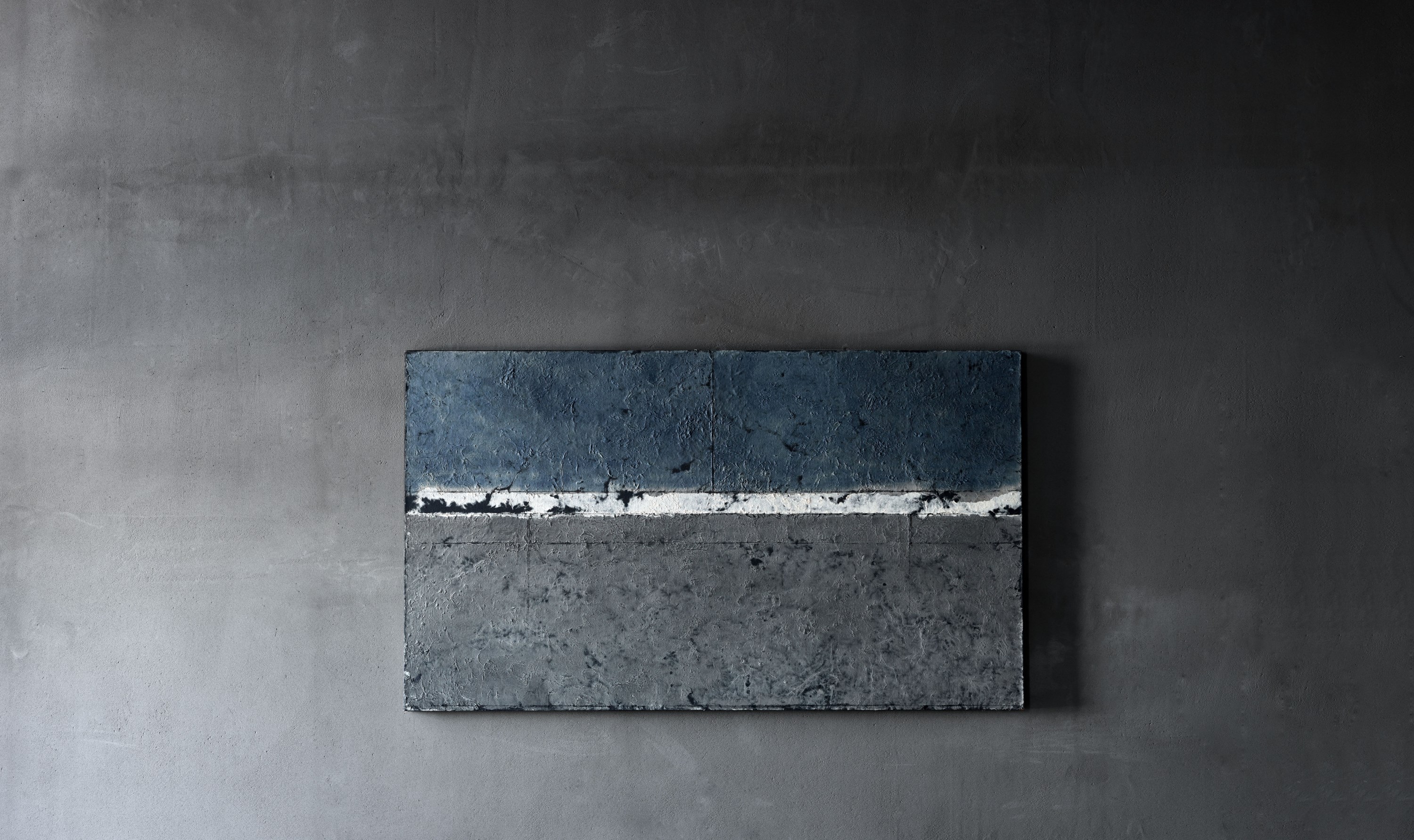 Summer opening hours
This year, Axel Vervoordt Gallery will not take a summer recess. All gallery spaces will be open to visit every Saturday between 11 am and 6 pm. Go to www.axel-vervoordt.com for all information on visiting Kanaal.