Storks nesting in Berko Fine Paintings garden!
---
29/04/2020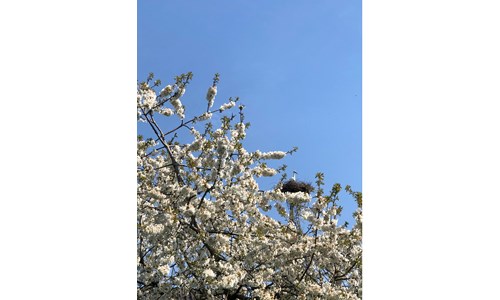 The BRAFA exhibitors wish you well and love to keep in touch in this period of confinement. While @berkofinepaintings is very active online, Irina, Nicolas, Maximin, Patrick and Viviane Berko send you a little word of hope:
"We take advantage of this break in our life to listen above all to the absolute silence during the day and at night... As the weather is very nice, we spend a lot of time in the garden where we watch the storks completely rebuild their nest that was demolished by two big storms this winter. How we can learn from their perseverance and courage! Hopefully we may have the joy of seeing little storks soon. For now, the couple is brooding!"